Do you ever wonder about the shape of your body and how broad your shoulders might be? It's intriguing how diverse body shapes can be—women with broader shoulders often fall into categories like inverted triangles, apples, rectangles, or even hourglasses. Learning how to style broad shoulders isn't just about measurements; it's about observation and personal perception.
Height plays a fascinating role too. Your shoulder width might seem broader if you're shorter, even if it matches someone taller; the proportions can create varying visual effects. For instance, someone at 5'4" might look broader at the shoulders compared to a person at 5'10" with the same shoulder width.
Ultimately, the way you perceive your body matters most. If you feel that your shoulders are broad, chances are they probably are. Trust your instincts when it comes to understanding your unique body shape, so you'll know what to wear with broad shoulders.
How to Dress Broad Shoulders
Finding balance for your broader shoulders involves cleverly adding fullness to your lower half. Below are some simple tips that could help you learn how to dress wide shoulders effectively and fashionably:
Bottoms
Enhance your look by embracing wide-leg bottoms, straight leg trousers with a wider silhouette, and chic A-line skirts to amp up volume. Opt for straight leg pants that maintain their true straight shape without being overly slim for a more flattering fit and appearance.
Introduce visual interest by incorporating patterned bottoms to shift focus from your shoulders.
While pleats can create a fuller look for your lower body, be mindful of their effect, especially with pleated pants that might not complement a larger stomach. Avoid skinny pants as they tend to accentuate broad shoulders.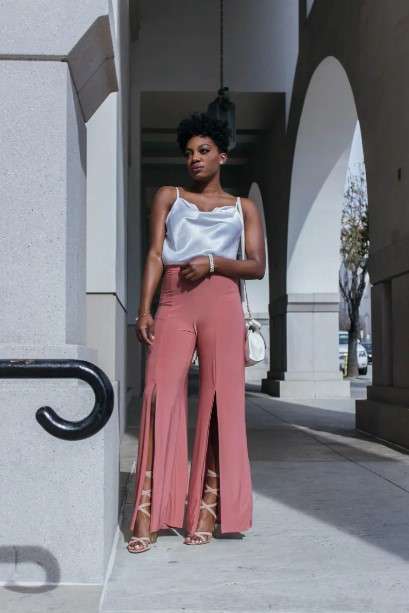 Tops
Choose streamlined, understated tops that maintain a sleek silhouette, steering clear of adding unnecessary volume or drawing focus to your upper body.
For broad shoulders, opt for necklines like the v-neck, u-neck, high neck, or asymmetric styles that divert attention in a more flattering direction. Tank tops should feature wider straps to balance the width of your shoulders.
Solid-colored tops serve to divert attention from the upper body, offering a refined look.
When it comes to pullover sweaters, opt for thinner knits to avoid adding bulk to the upper half.
To minimize the emphasis on broad shoulders, avoid wearing strapless tops, boat necks, spaghetti straps, puffy sleeves, horizontal stripes, and any detailing on the sleeves and shoulders, as these elements tend to accentuate shoulder width.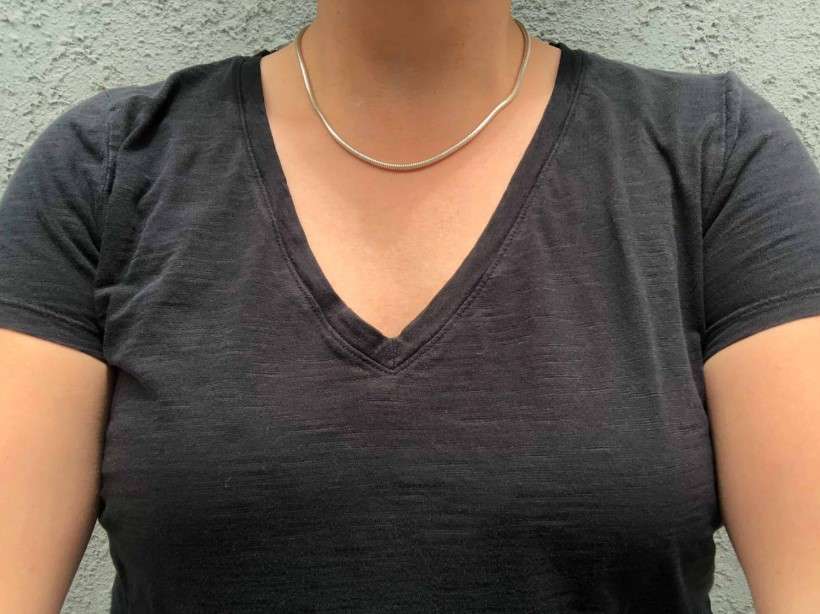 Dresses
Ideal options for those with broad shoulders include A-line and shift dresses.
A-line dresses feature a more snug fit on the upper body, gracefully flaring out from the waist. This style universally flatters, particularly suiting broad shoulders by creating a balanced and proportional look.
Shift dresses, designed to complement your body's natural shape, also stand out as a great silhouette choice.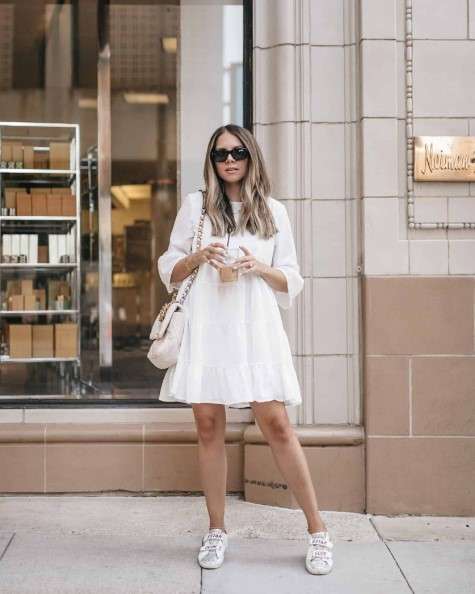 Jackets or Sweaters
Ensure that your outerwear fits perfectly at the shoulders; if necessary, make alterations to your coats and jackets.
Opt for tailored jackets that cinch at the waist, enhancing your shape and providing definition.
Seek out jackets and coats featuring V-shaped lapels and a single row of buttons (single-breasted) as these elements generate a vertical line, elongating the body for a more flattering appearance.
Steer clear of shoulder pads, double-breasted jackets, and oversized styles to maintain a sleek and proportionate look.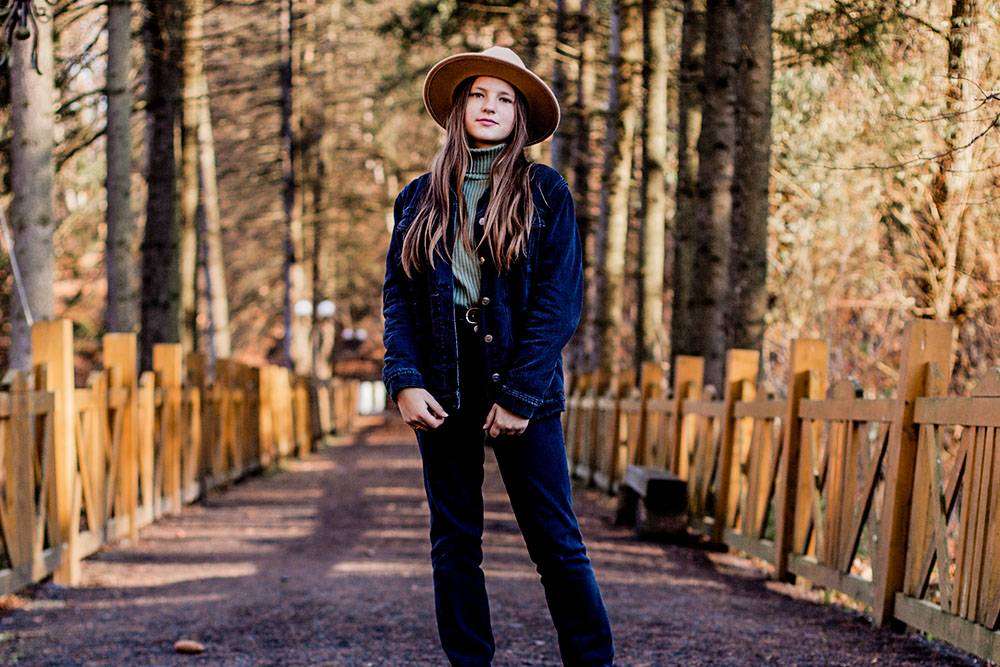 Accessories
Utilizing accessories is a fantastic method to leverage intricate details to your advantage and enhance your overall look.
Necklaces featuring pendants serve a dual purpose by not only adding a stylish touch but also guiding the onlooker's gaze inward and downward, creating an illusion of elongation for your chest area.
Investing in a striking and captivating purse can effectively divert attention away from your shoulders, acting as a focal point for your ensemble.
Accessories such as hats, sunglasses, and statement earrings play a strategic role in directing focus towards your face, drawing the eyes upward. They not only add flair but also encourage attention towards your facial features, adding an extra dimension to your style.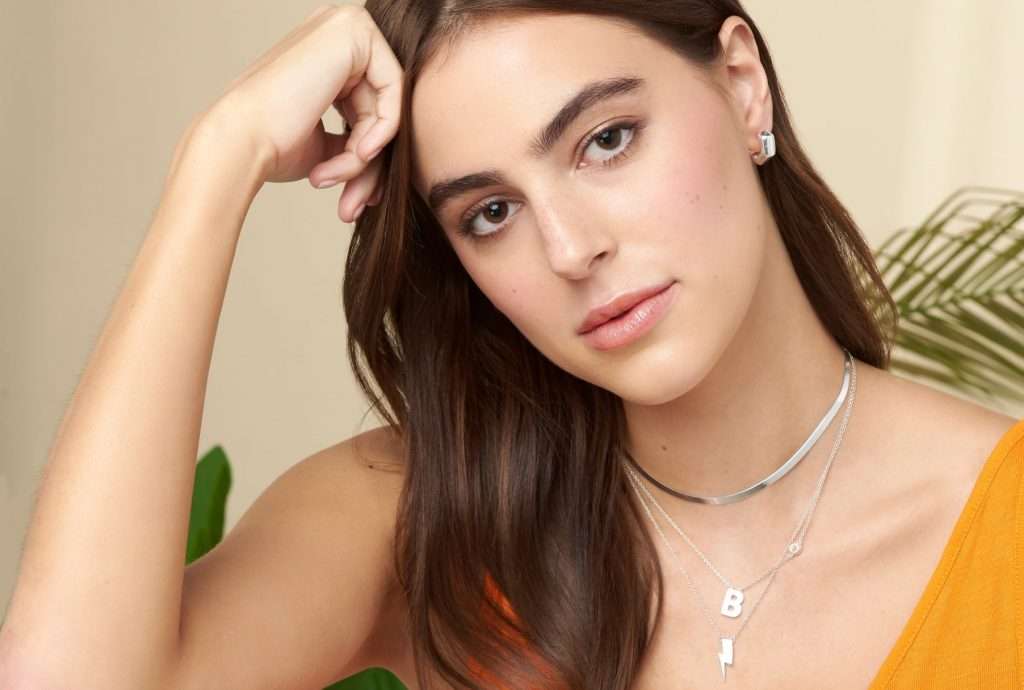 Follow Our Fashion Tips to Learn How to Style Your Broad Shoulders
Embrace your unique shape by understanding how to style and accentuate your broad shoulders. From embracing a balanced silhouette with a variety of bottoms and tops to selecting the right dresses, jackets, and accessories, these tips can help you curate a wardrobe that complements your proportions. Remember, it's all about finding what makes you feel confident and comfortable in your skin. Use these guidelines as a starting point, but don't forget that your style is an expression of your individuality.