Curious about how pressure washers operate? Confused about whether to opt for an electric or gas-powered model? Seeking recommendations for the quietest pressure washer? These questions often preoccupy homeowners. In this informative blog post, we're here to unravel the mystery.
Searching for a Quiet Pressure Washer
When it comes to cleaning tools, pressure washers are not known for their hushed operation. Typically, electric variants are more noise-friendly compared to their gas-powered counterparts, thanks to the quieter electric motors they feature in place of the noisy gas engines. In the realm of electric pressure washers, it's worth noting that the primary source of the noise emanates from the pump. However, there are models with improved pump designs and superior sound insulation to keep the decibels in check.
Electric or Gas Pressure Washers?
Electric pressure washers typically max out at around 2000 PSI, which means you can achieve a variety of cleaning tasks with a 15-amp motor-equipped model. Beyond power output, electric pressure washers come in a diverse array of types, each boasting different electric motor designs. For instance, certain models are equipped with water-cooled induction motors, which efficiently circulate water around the engine before it's discharged through the hose. Additionally, these models might come with extra features such as an axial cam pump design for enhanced performance.
Conversely, gas-powered pressure washers are often recognized as the most cost-effective options in the market. They typically generate around 2800 PSI of pressure, and top-tier models can even reach an impressive 4000 PSI.
Some of the Quietest Pressure Washer Options on the Market
If you're on the search for a quiet power washer, make sure to consider the ones below:
Sun Joe SPX3001 Pressure Washer
The Sun Joe pressure washer uses an electric motor, which is known for working really well. It can spray water at a force of 2030 PSI. It also has a container for soap that can hold 1.21 liters of it. The pressure washer comes with a 20-foot long hose for strong spraying. The power cord is long too, 35 feet, and it's safe with GFCI protection. You get a tool to clean it and an adapter for the hose.
The pressure washer is easy to move around because it has wheels at the back, and it has a long spray wand. This makes it simple to reach tight spots. You can adjust the way it sprays with five different tips. The Sun Joe pressure washer is good for medium-duty cleaning, like getting rid of oil, tar, grease, and rust. There's also a cool feature called the Total Stop System, which turns off the pump when you're not using it.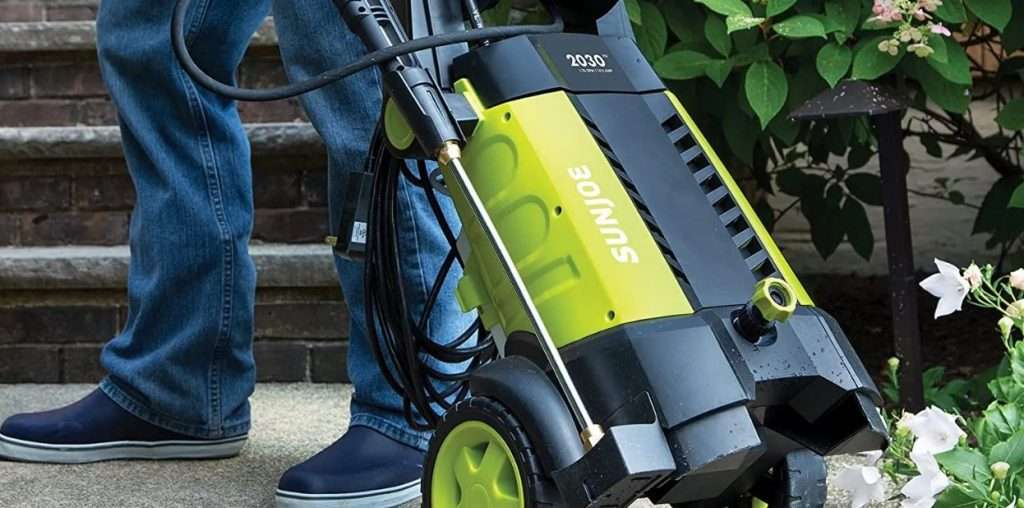 AR Blue Clean AR383 Pressure Washer
This pressure washer packs a punch with 1,900 PSI. It's powered by a 14-amp battery, making it perfect for cleaning up oil and dirt. You can use it on walls, your front yard, furniture, cars, and even bicycles. It comes with handy features like a washer gun, a 20-foot hose, two wands, a detergent bottle, and various nozzles.
The wands are great for adjusting the water's pressure. You can also use eco-friendly detergent to soak surfaces before blasting away stains with high-pressure water. Setting it up is easy. Plus, it's one of the quietest electric pressure washer equipment on the list, running at 82 dB, which is much quieter than a gas pressure washer. Safety-wise, it has a shut-off valve, and it's eco-friendly by using less water. This means it's kind to the environment.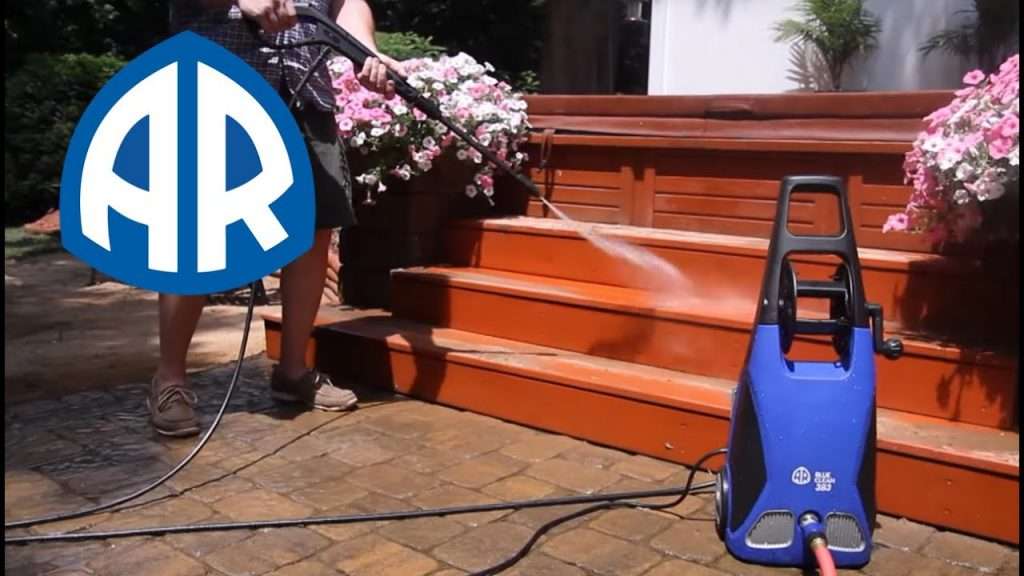 RYOBI
Much like the Simpson electric pressure washer, the RYOBI is an impressive device with a powerful engine. That's why it has earned the title of the best electric pressure washer on various occasions. Not only is it easy to set up, but it's also a breeze to use. It's great that it can be stored upright quickly. Plus, it has a handle that folds down, making it even more straightforward to manage. You can easily pull the pin and fold it down. Also, it has wheels that make it easy to move around. The only drawback to this machine is that its pumps are close to the ground.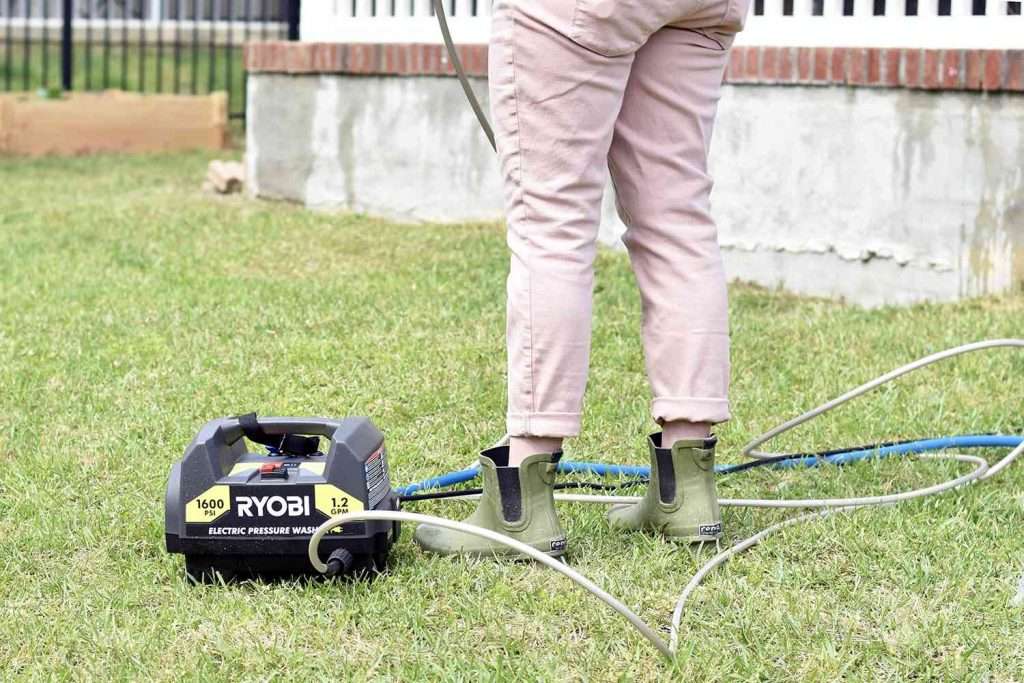 Schafter ST5
The Schafter ST5 electric pressure washer is simple to use and doesn't come with a lot of fancy extras. It's versatile, and the water spray can be adjusted using a special wand. This device is great for cleaning up close, getting rid of dirt on your home's surfaces. It also has an automatic stop system, so you can easily plug it into an outdoor outlet and move around without needing a long cable.
Additionally, this electric tool has four nozzles placed at different angles. You can pick the type of spray that suits the dirt level on your home. It works well for cleaning large, tough stains on thick surfaces.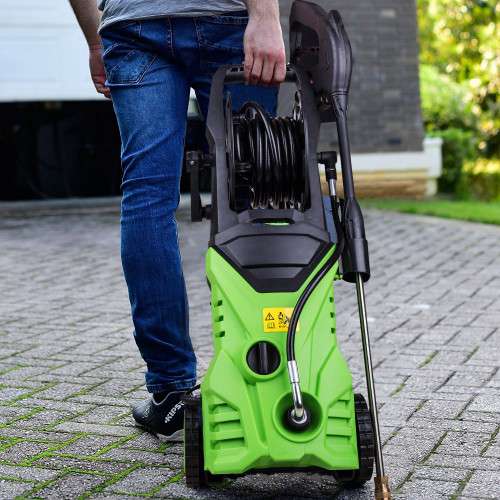 Karcher
Karcher stands out as one of the best electric pressure washers available. It's all about making your cleaning tasks easy and convenient. One great thing is that it rolls on wheels, following you around during your cleaning job. This special feature makes it a really useful cleaning machine.
It sprays water at a rate of about 1 gallon per minute and has a pressure of around 1600 PSI. While it might not be the most powerful, it gets the job done quickly. The package includes a wand that lets you adjust the pressure to match your cleaning needs. Plus, it comes with a dirt blaster accessory that boosts the pressure when you need extra cleaning power.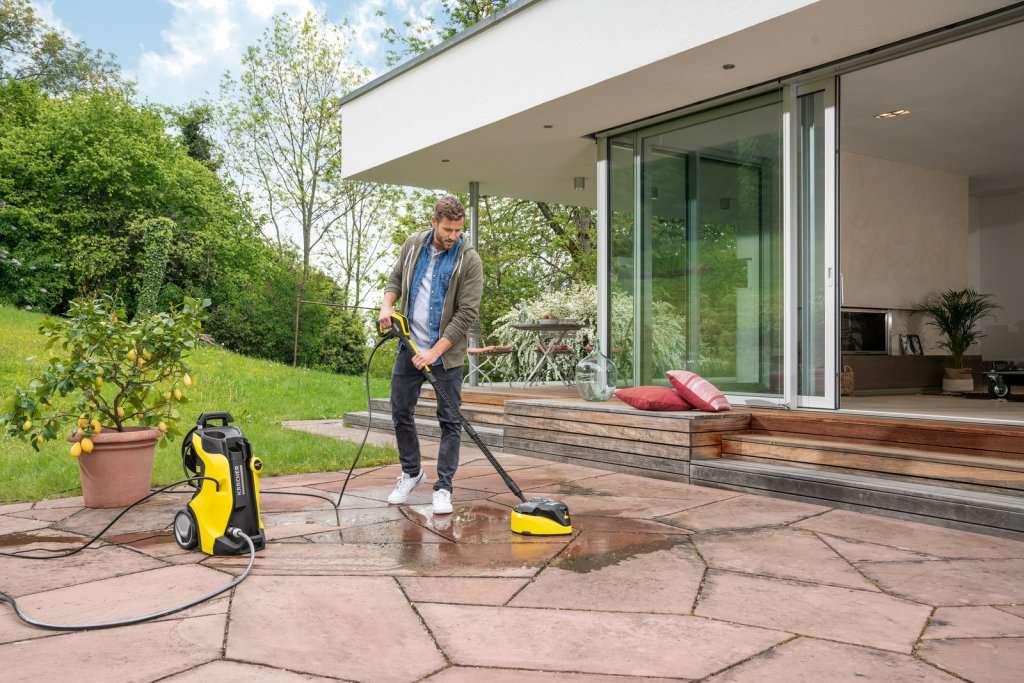 Greenworks 2000 PSI
The Greenworks pressure washer is pretty strong. It's got a 13-amp motor, and it's good at cleaning different types of dirt in various places. This pressure washer usually works at 2000 PSI, making it a good deal for your money. It comes with a long 35-foot power cord and a 25-foot high-pressure hose. You can also switch between three nozzles to fit your needs.
Compared to gas pressure washers, this one is generally quiet when it's running. It's not heavy and has two back wheels, so you can easily move it in any direction. Plus, it has a built-in holder for your accessories. This pressure washer is mostly designed for use at home.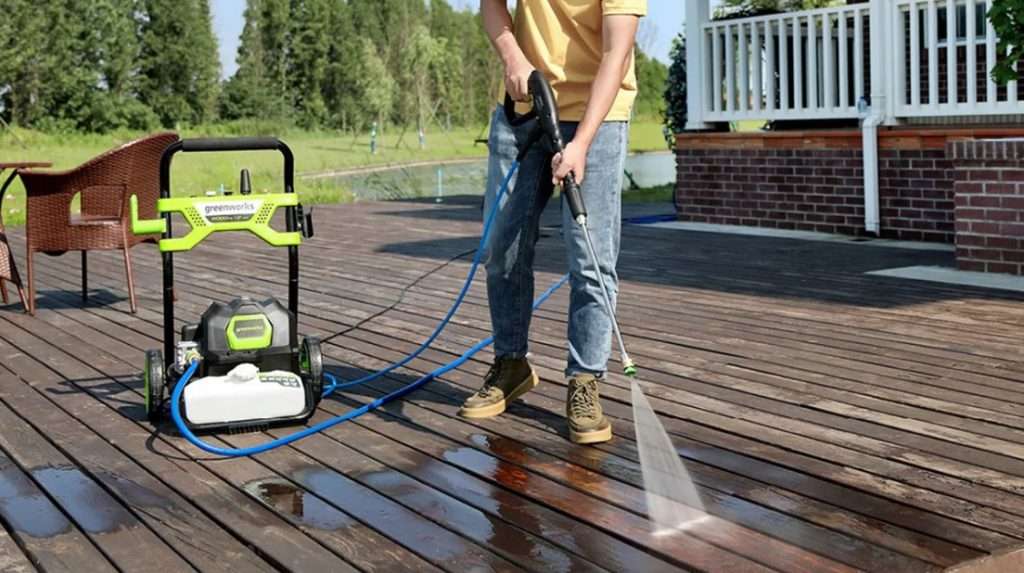 Use the Quietest Pressure Washer for a Seamless Cleaning Action
Are you ready to make your cleaning tasks a breeze? Whether you're looking for the quietest electric pressure washer or a powerful and versatile machine, we've got you covered. From Sun Joe's efficient and user-friendly option to Karcher's convenience on wheels, these pressure washers are here to transform your cleaning routine. Don't miss out on these fantastic choices – pick the one that suits your needs and experience a cleaner, quieter, and more efficient way to get the job done!