Celebrities often really like fancy and showy cars that not only show off but also match their unique look. Getting expensive things helps them look stronger and special, and it's like proof of how rich and successful they are. But some famous people truly enjoy collecting fancy cars as a hobby. For them, it's not just about showing off, but more about really liking the detailed design and careful work that goes into making these high-class cars. So the main question right now is, who owns the most expensive car in the world? Let's find out in the list below.
Top 10 of the Most Expensive Celebrity Cars Today
Every assortment of celebrity cars stands out in its own way, but a few possess exceptionally rare possessions that vie for the title of the priciest celebrity car, sparking a contest of luxurious one-upmanship. If you want to know who owns the most expensive car in the world, check the list below:
Aston Martin One-77 – $1.8M: Samuel Eto'o
Aston Martin came out with its first supercar, the One-77, only in 2008. It had a smooth, aerodynamic style with a long front, sharp edges, and a low-to-the-ground look on a strong but light carbon fiber frame.
Inside, there's a powerful 7.3-liter naturally aspirated V12 engine producing 750 horsepower. It was a small batch car with only 77 made, and they were expensive, costing about $1.87 million each. A former soccer player, Samuel Eto'o, has one.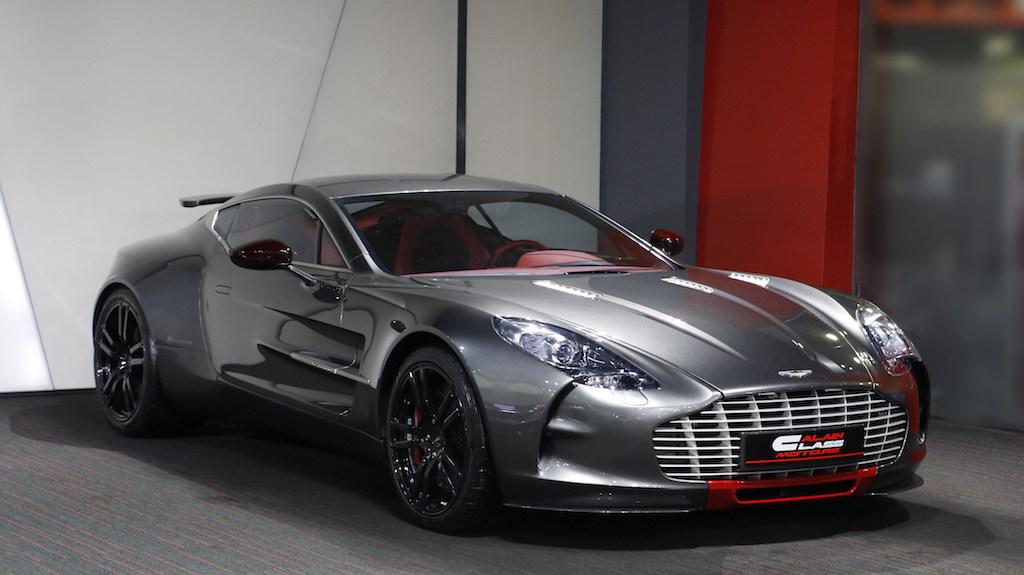 Ferrari Monza – $2M: Gordon Ramsay, Cristiano Ronaldo, Zlatan Ibrahimovic
The Ferrari Monza SP stands out as a rare sports car built on the Ferrari 812 Superfast. Its look is special, taking inspiration from classic Ferrari race cars from the 1950s. There are two types, the Monza SP1 with one seat and the Monza SP2 with two seats, both costing around $2 million. They both have an open roof style with a short front window and an extra bar for safety.
Cristiano Ronaldo got invited by Ferrari to Italy to personalize his Monza SP2, and he went for a unique red color. Other famous folks who have a Ferrari Monza are footballer Zlatan Ibrahimovic and famous chef Gordon Ramsay.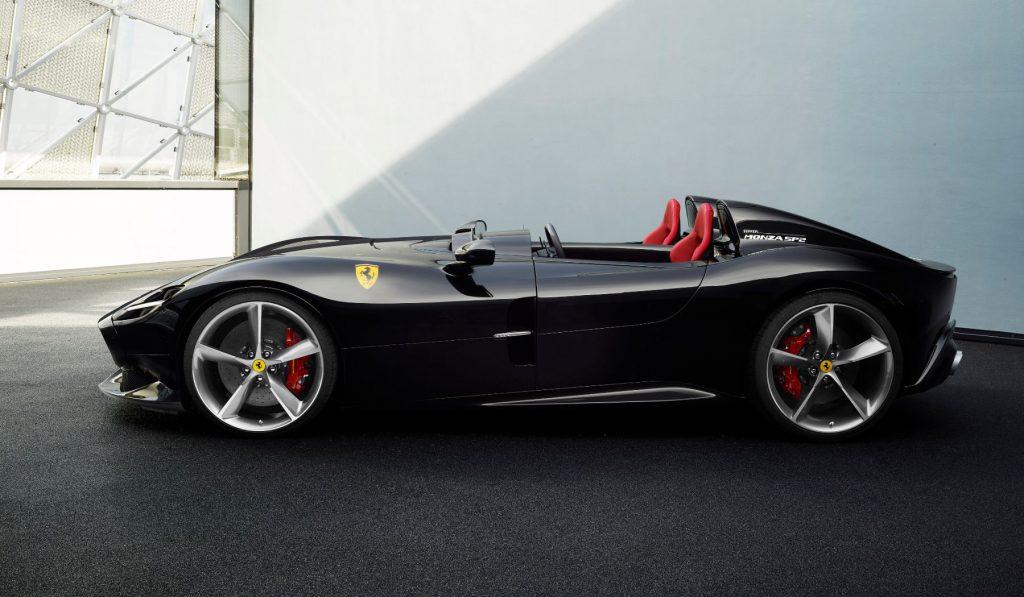 Bugatti Chiron – $3.1M: Cristiano Ronaldo
Having played soccer for almost twenty years at the highest level, Cristiano Ronaldo has collected a huge amount of money and can buy the fanciest things. Lately, he agreed to a deal worth $200 million each year with the Saudi Arabian soccer team, Al-Nassr, making him the athlete who gets paid the most.
So, it's not shocking that he can spend $3.1 million to own a Bugatti Chiron, which adds up to three Bugattis in his amazing garage. Ronaldo's Chiron is customized with the best features and even has his personal CR7 logo.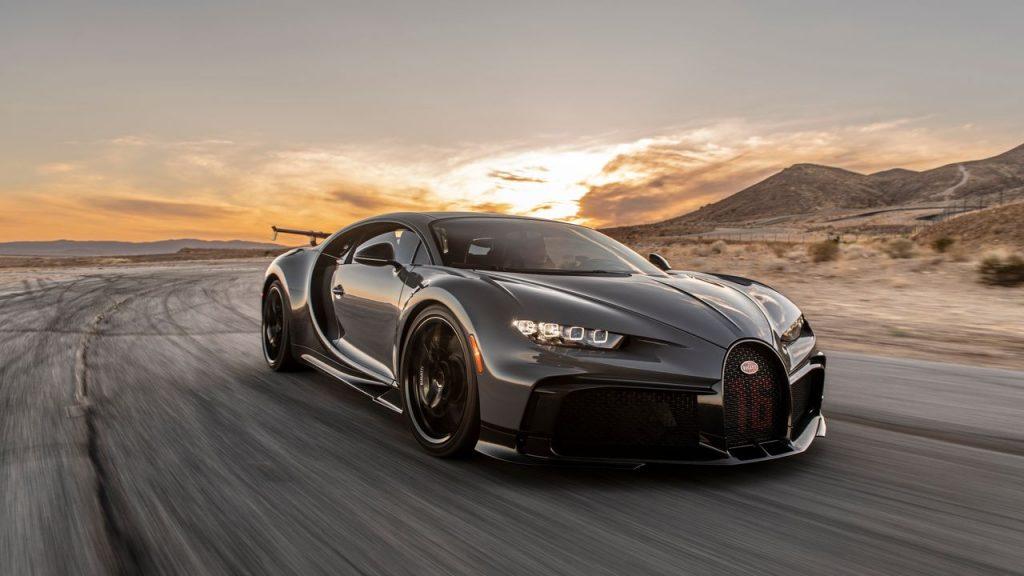 1955 Porsche 550 RS – $3M: Jerry Seinfeld
As of 2023, Jerry Seinfeld stands as the wealthiest comedian globally, with an approximated total value of around $950 million. He has spent a big part of this wealth on expensive cars, gathering a collection of more than 150 unique vehicles. Most of them are special Porsches, like the 1955 Porsche 550 RS, which is valued at $3 million.
The 550 RS was the first racing car built by Porsche, and its success on the track earned it the nickname 'Giant Killer.' Porsche only made 90 of them, making this Porsche car one of the rarest and most wanted.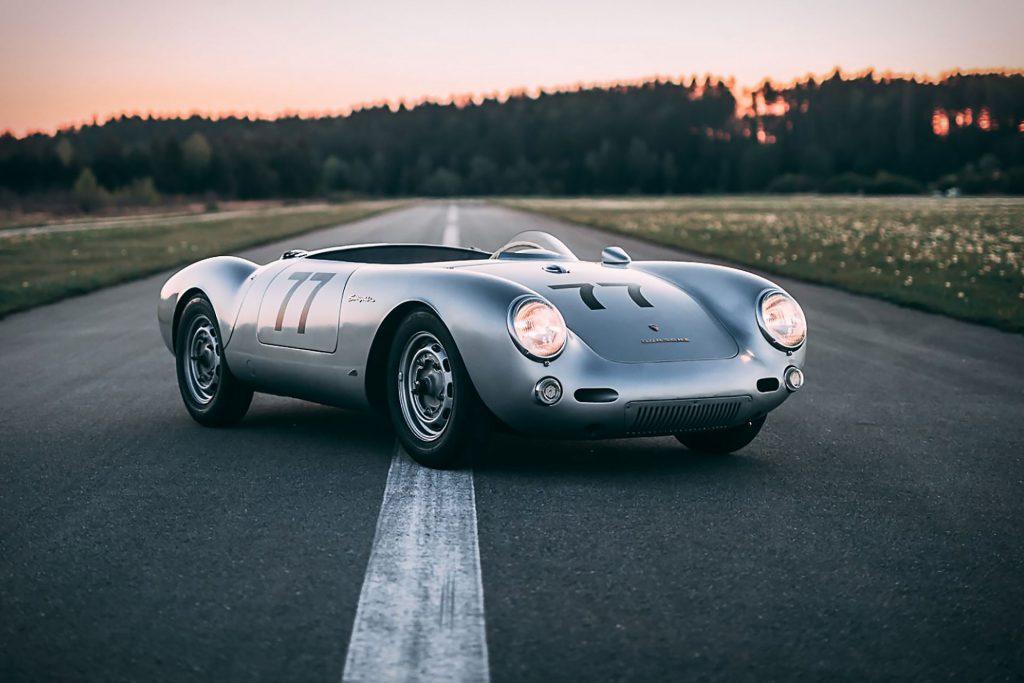 Maybach Exelero – $8M: Jay-Z
The Maybach Exelero is a super special luxury car with only two seats, made by Maybach in 2004. They made just one of these, and it was a special request from Fulda, a tire company in Germany. Later on, in 2011, a rapper and music maker, Bryan "Birdman" Williams, bought it.
Some stories said that Jay-Z had the car and showed it in one of his music videos, but nobody really confirmed those stories. The Exelero has a strong V12 engine with two turbochargers from Maybach and it costs a huge $8 million.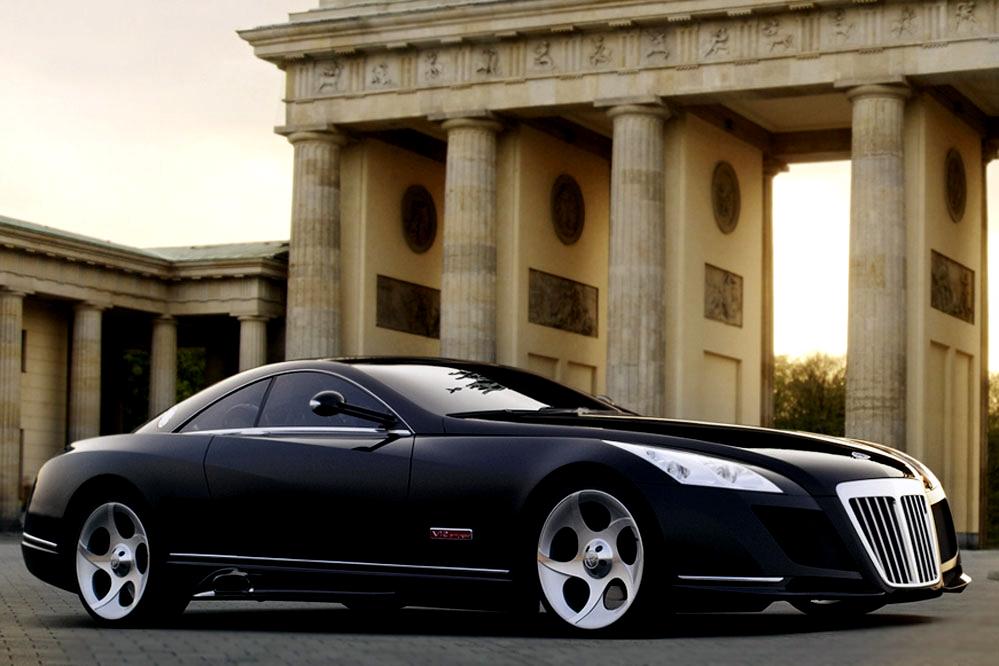 Bugatti Centodieci – $12M: Cristiano Ronaldo
Back in 219, Bugatti made an announcement that they would make 10 Centodieci cars to celebrate their 110th birthday and honor the Bugatti EB110SS. They started giving the cars to people in 2022, and Cristiano Ronaldo is one of the special 10 owners.
The Centodieci is a step up from the Bugatti Chiron, which makes it the coolest modern Bugatti. At first, it cost $8 million. But as per what Robb Reports says, people are now listing it for $4.4 million more than the original price. Therefore, making it one of the priciest cars owned by a famous person.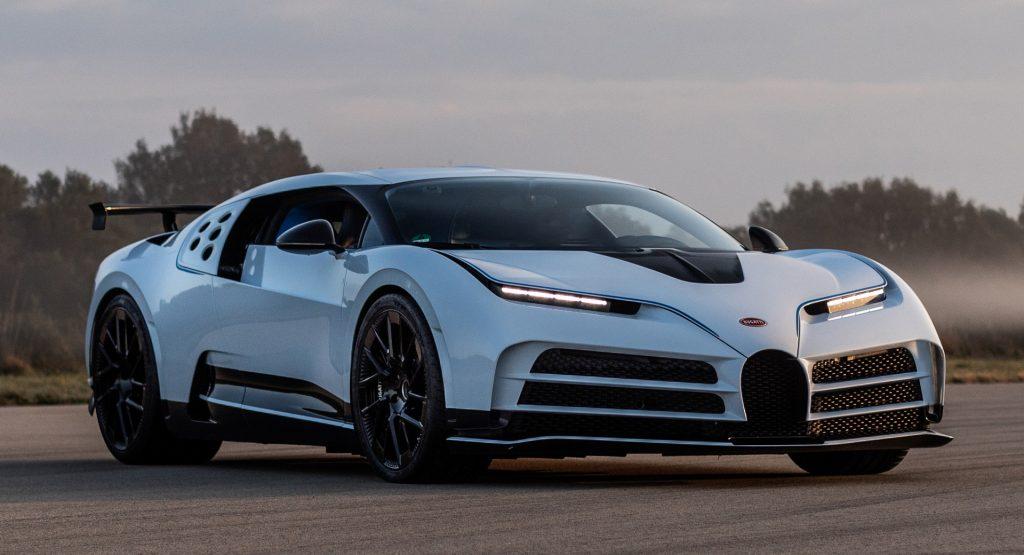 McLaren F1 – $20M: Ralph Lauren, Jay Leno, Rowan Atkinson, Elon Musk
Because it's really rare and important in history, Gordon Murray's special creation, the McLaren car, is one of the most valuable things for collectors. Back in the 1990s, it was the quickest supercar and now it's worth way more, jumping from around $500,000 to over $20 million. The most costly one was sold at the Pebble Beach auction for $20.5 million in 2021.
Celebrities really like the F1, and some famous people who own it are Ralph Lauren, Jay Leno, Rowan Atkinson, Elon Musk, and Lewis Hamilton.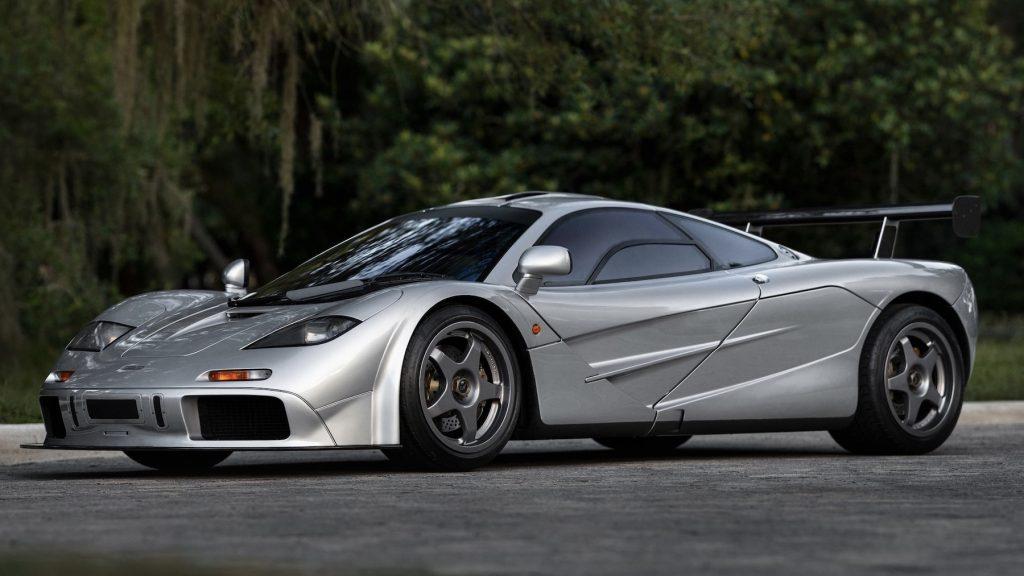 Rolls-Royce Boat Tail – $28M: Jay-Z
The Rolls-Royce Boat Tail is an extra special and one-of-a-kind fancy car. It's built on the Phantom base, but they changed and designed it a lot to match what the owner wanted. The look is based on old racing boats and yachts.
The Boat Tail has a long front part, a low-sitting style, and a back end that looks like a boat. This makes it stand out a lot. The cost is more than $28 million, and rapper Jay-Z has one.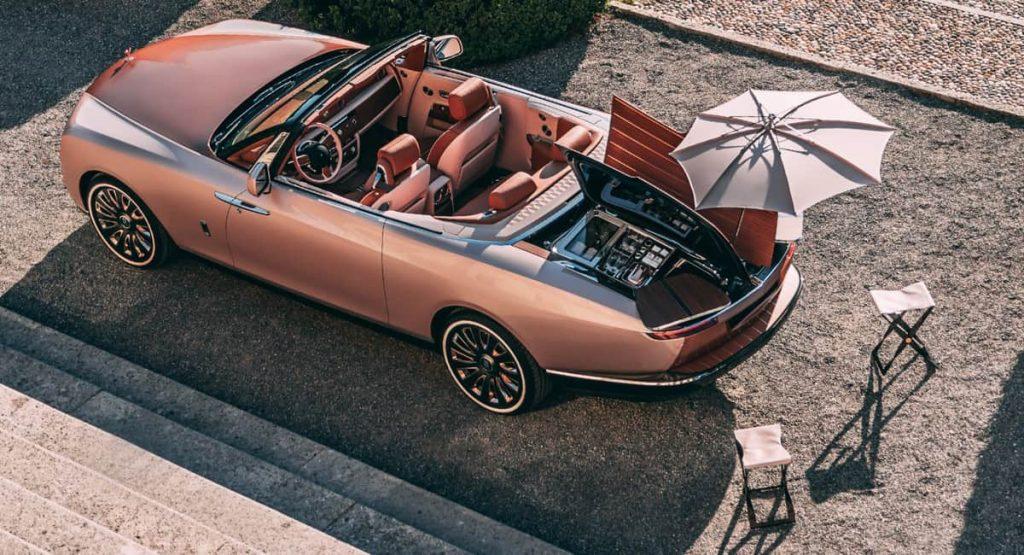 Bugatti Type 57SC Atlantic – $40M: Ralph Lauren
The time when art looked fancy, called the art deco era, brought us really beautiful cars, and one of them is the Bugatti Type 57SC Atlantic. Bugatti only made three of these cars, which means they are super rare and cost a crazy $40 million.
Ralph Lauren is like a star among other stars. He got his Type 57SC Atlantic car in the 1990s. He fixed it up, kept it nice, and even showed it off at big car events like Pebble Beach and Villa d'Este, where it won the biggest prize.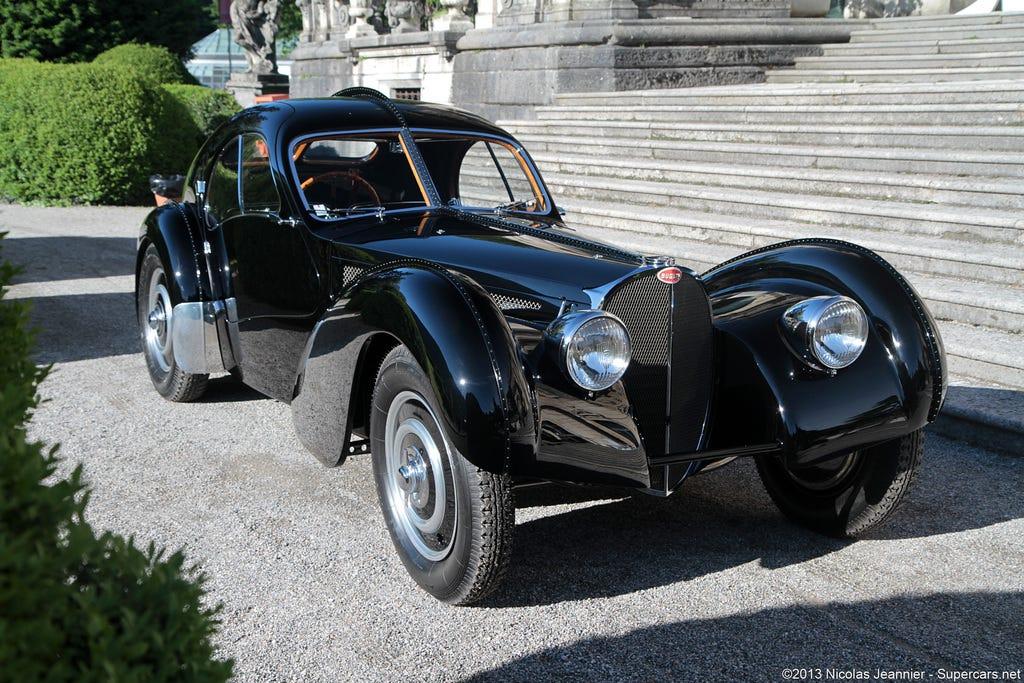 Ferrari 250 GTO – $55.8M: Ralph Lauren, Nick Mason
The Ferrari 250 GTO is a famous sports car, everyone thinks it's one of the best and most special Ferraris ever. It was really good at driving and being fast, so people who liked racing liked it a lot. People want it a ton and it's worth so much money, even for famous people.
One tool that knows about car prices says the 250 GTO is worth $55.8 million. One time, someone bought it for $70 million in a private sale. This makes it the costliest celebrity car that belongs to Ralph Lauren and Pink Floyd's drummer, Nick Mason.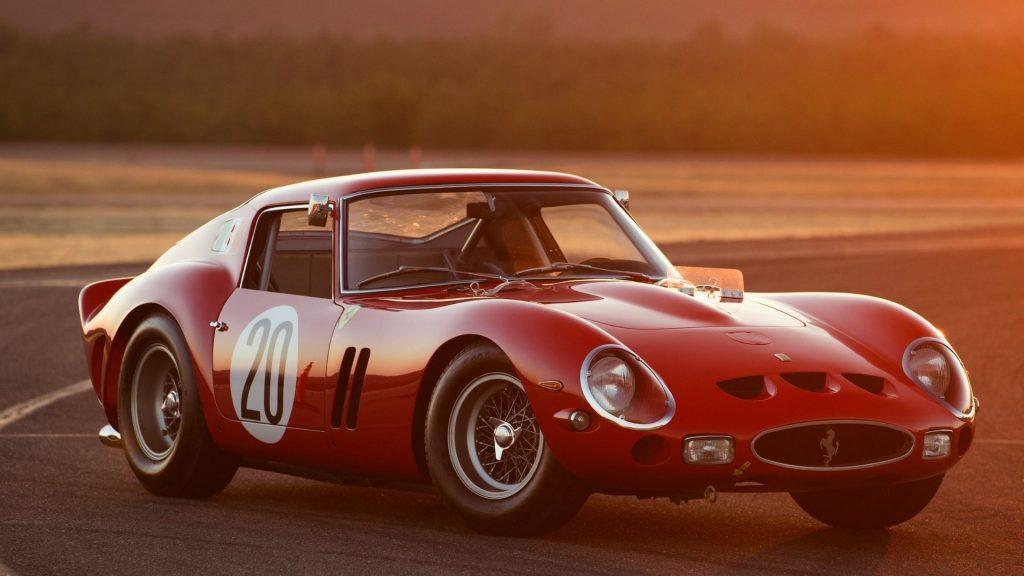 Which of the Celebrities with the Most Expensive Cars Humbled You?
In the world of celebrity cars, some vehicles stand out as ultimate symbols of wealth and exclusivity. From the stunning Bugatti Type 57SC Atlantic to the sleek Ferrari 250 GTO, these cars not only embody luxury but also reflect the passions and styles of their famous owners. With price tags reaching into the millions, these extraordinary vehicles are not only high-value possessions but also pieces of automotive history.