Movie premieres are glamorous and star-studded events that allure movie enthusiasts and fans around the world. The allure of attending a movie premiere, walking the red carpet, and rubbing elbows with A-list celebrities can be a dream for many. But are these events exclusively reserved for Hollywood's elite and industry insiders? In this article, we will explore how to get tickets to a movie premiere and unveil the possibilities for movie buffs to witness the glitz and glamour of these prestigious events.
Are Movie Premieres Exclusive Events?
The glitz and glamour surrounding movie premieres often create an aura of exclusivity, making it seem like these star-studded events are reserved only for Hollywood's elite and those with industry connections. While it is true that many movie premieres are indeed invite-only affairs, catering to the cast, crew, media, and industry insiders, there are avenues for the general public to secure tickets.
It will allow them to experience the thrill of attending a movie premiere firsthand. Over the years, movie studios have recognized the value of engaging with a wider audience and have opened up opportunities for regular movie enthusiasts to be part of these extravagant events.
Can Anyone Just Get Tickets to a Movie Premiere?
The idea of walking the red carpet and mingling with A-list celebrities at a movie premiere might seem like a distant dream for many. However, contrary to popular belief, attending a movie premiere is not an unattainable fantasy. While it may require some effort and a bit of luck, movie premieres are indeed accessible to the public through various channels.
Movie studios understand the enthusiasm of passionate movie buffs and have devised ways to engage with their audience by offering tickets to screenings, premieres, and exclusive events. By exploring these avenues, regular moviegoers can find themselves with the golden opportunity to be part of these prestigious affairs.
How to Get Movie Premiere Tickets
1. Volunteer at Film Festivals
Film festivals are an excellent opportunity for movie enthusiasts to immerse themselves in the world of cinema. By volunteering at these festivals, individuals can gain exclusive access to movie premieres. Volunteers often help with event logistics, ticketing, and ushering, which grants them the privilege of attending the screenings and even the chance to interact with filmmakers and industry professionals. The experience goes beyond just attending the premiere; it opens doors to other industry events and provides networking opportunities that can be invaluable for aspiring filmmakers and cinema enthusiasts.
2. Check Credit Card Rewards
Some credit card companies offer entertainment-focused rewards and perks to their customers. By signing up for credit cards with such benefits, cardholders may receive access to presale tickets for various events, including movie premieres. These credit card reward programs often partner with movie studios or event organizers to offer their customers exclusive access to screenings and premieres. Regularly checking credit card portals and emails for notifications about upcoming events can lead to scoring coveted tickets to these highly anticipated movie screenings.
3. VIP Concierge
For those with a more lavish taste and a willingness to splurge on extraordinary experiences, VIP concierge services can unlock doors to exclusive high-end events worldwide, including movie premieres. While these memberships come with a steep cost, they offer ticket holders access to a wide range of events, from prestigious award shows to red-carpet premieres in major cities. VIP concierge services are tailored to cater to the desires of luxury seekers, providing them with unforgettable experiences and encounters with their favorite celebrities.
4. Gofobo
Gofobo serves as a platform employed by movie studios for the distribution of advanced passes and promotional screenings. This user-friendly platform allows movie enthusiasts to sign up for free, browse a list of upcoming screenings in their area, and reserve tickets on a first-come, first-serve basis. Gofobo offers movie lovers the chance to be among the first to see new films before their official release. The platform is often used to generate buzz around upcoming movies and to receive feedback from the audience.
5. Advance Screenings
Websites like AdvanceScreenings provide a convenient way to search for free movie tickets in specific areas. By entering their location or a movie title, users can find screenings in their vicinity. Signing up with a Facebook account enables users to receive alerts about upcoming screenings. These advance screenings are often arranged by movie studios to gauge audience reactions and fine-tune the film before its official release. Movie buffs can take advantage of this opportunity to enjoy a free movie experience and share their thoughts with the filmmakers.
6. Local Media
Local radio stations, TV stations, newspapers, and even AARP newsletters occasionally host contests and promotions offering free movie screening tickets as prizes. Keeping a close eye on these local media outlets can lead to exciting opportunities to attend advance screenings and movie premieres. Such contests may require participation or simply being among the lucky recipients of the prize. Regularly following these channels and signing up for their mailing lists can increase the chances of winning coveted movie premiere tickets.
7. Winning Free Advanced Screening Tickets
Movie enthusiasts can also try their luck by participating in contests and sweepstakes offered by various websites. Websites like BackstageOL, Zay Zay, and Sweepstakes Fanatics frequently hold movie ticket giveaways and raffles. These contests provide participants with the chance to win tickets to movie premieres, screenings, and other movie-related prizes. Entering movie ticket sweepstakes can be an exciting way to secure free tickets and attend exclusive events.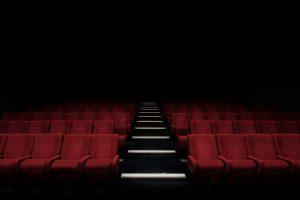 It Is Possible to Attend Movie Premieres
While movie premieres may seem like elusive events for the average moviegoer, the truth is that with a bit of effort and resourcefulness, anyone can get tickets to these star-studded affairs. Whether it's through volunteering, credit card rewards, or online platforms like Gofobo and AdvanceScreenings, there are multiple avenues to access movie premieres. Additionally, keeping a close watch on local media for contests and promotions can increase the chances of winning free screening tickets.
So, if you have ever dreamed of gracing the red carpet and attending a movie premiere, don't let the allure of exclusivity deter you. With the right approach and a bit of luck, you might find yourself witnessing the glitz and glamour of the film industry's most prestigious events.