You can explore many amazing things on the US East Coast when you visit. People enjoy visiting old cities like Washington, Williamsburg, Philadelphia, Massachusetts, and Maryland, among others. Instead of taking a long drive to see beautiful sights, you'll find that East Coast train trips are even better!
Traveling between big cities is easy, and you can also take memorable train rides to quieter places with things like beaches, parks, and even places to go skiing. To plan your next scenic train rides on the East Coast, check out these great routes and other fancy trains listed here.
Seminole Gulf Railway
The Murder Mystery Dinner Experience on the Seminole Gulf Railway is a super famous thing people love to do. It's not just any dinner, the train becomes like a stage for a live show where a mystery is acted out. You get to be part of the fun and try to figure out who did it!
As if that's not enough, the train takes you on a 40-mile journey down the Caloosahatchee River. You'll go through thick forests and rough, bumpy land. It might sound like a lot of effort, but trust me, it's one of the best train rides on the East Coast because of the adventure you'll experience.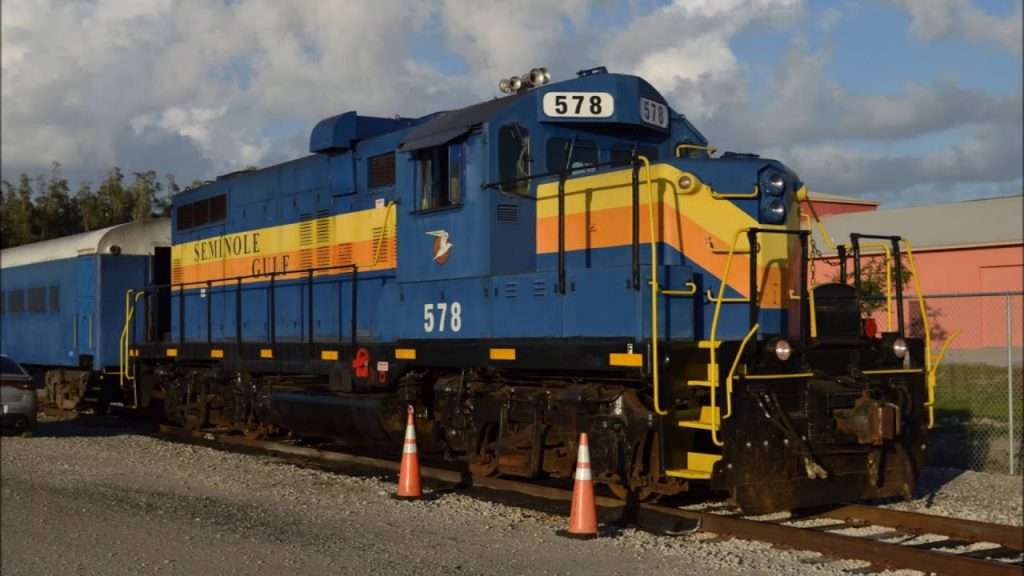 Green Mountain Railroad
Jump into an exciting adventure with The Green Mountain Railroad, and get ready to be amazed by Vermont's stunning views. From Burlington, you have lots of cool train rides to choose from. There are special ones like Murder Mystery trips, tasty Champlain Valley Dinner trains, and Brunch trains that you'll love.
One of the most awesome trips is from Rutland to Bellows Falls. It's like stepping back in time as you go through cute little towns, green forests, and cool bridges. This journey covers 56 miles and shows you lots of different landscapes.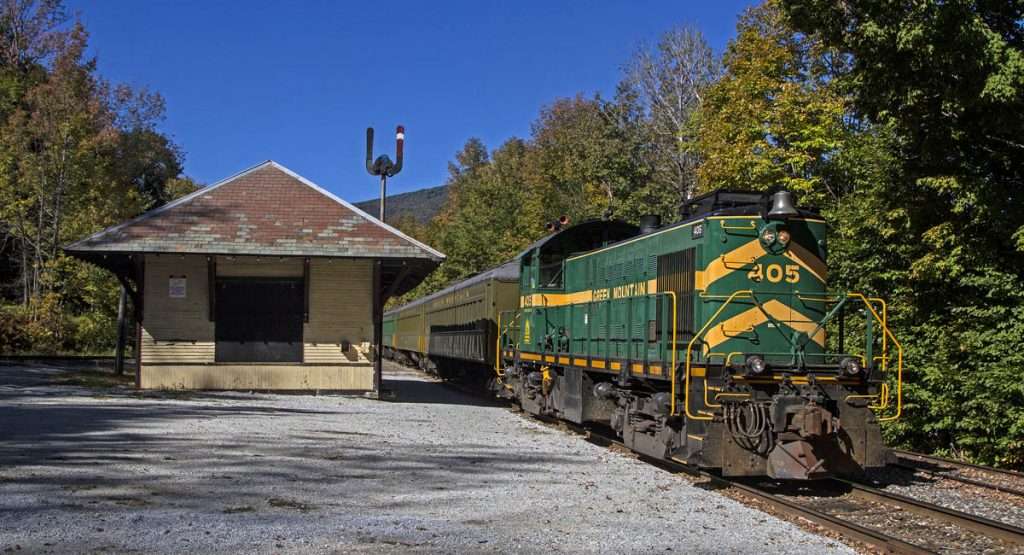 The Maine Narrow Gauge Railroad
The Maine Narrow Gauge Railroad does something really important. It takes care of special train cars that are just two feet wide. They keep them safe and working.
But that's not all. This place is like a big museum that's perfect for kids and folks who love learning about trains. Inside, you'll find all sorts of cool stuff from the 1900s and 2000s related to trains.
And here's the exciting part: every year, they throw a big party called the Christmas Polar Express. It's super famous and lots of fun!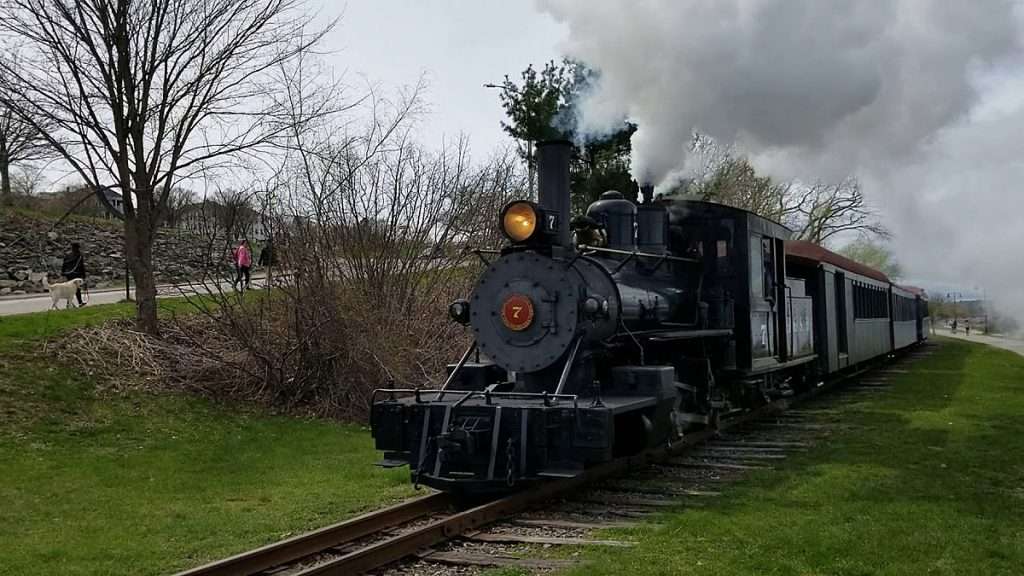 The Ethan Allen Express
The Ethan Allen Express is a modern and speedy train. It's perfect for folks who want to visit three amazing cities: Washington, Philadelphia, and New York.
As you travel, you'll get to see some really beautiful things. You'll have a clear view of the pretty Hudson River Valley, lush green fields, and even some skiing spots in Vermont during the springtime. It's like a scenic adventure!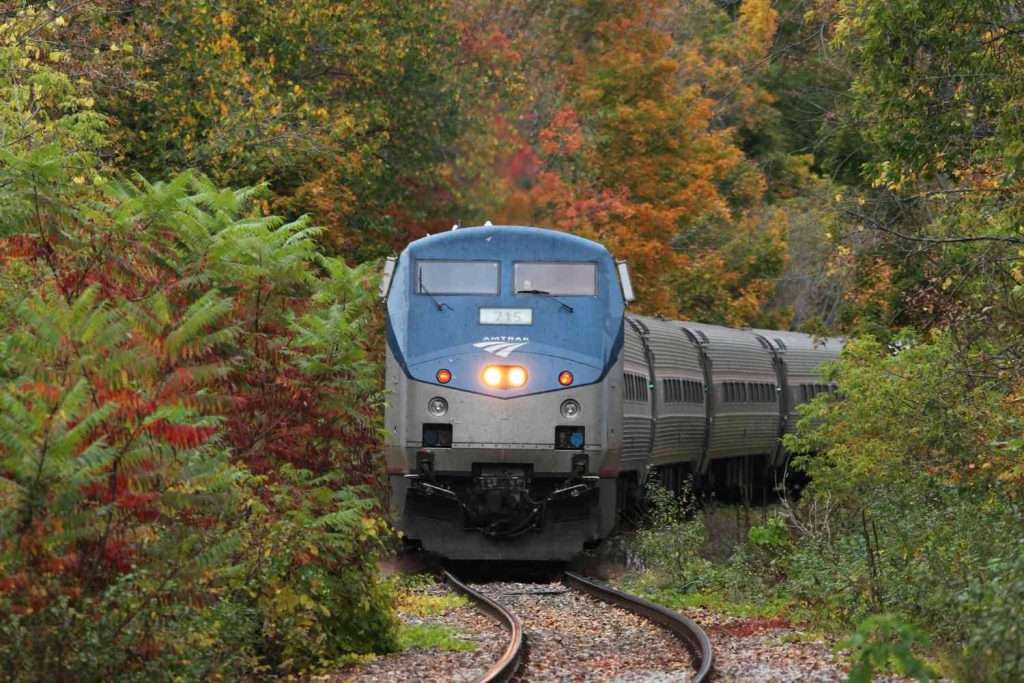 Blue Ridge Scenic Railway
The Blue Ridge Scenic Railway is one of the most relaxing train rides you can take on the East Coast. It's like a calming journey. It all begins at the old Blue Ridge depot, and the whole trip takes about four hours. You'll go on a round trip along the Tobacco River.
But the best part is when you go through the Chattahoochee National Forest. There, you can spot all sorts of animals that live in the area. If you love taking pictures, you'll find so many beautiful scenes to capture. And if you're into history, the guides on the train will teach you some interesting facts.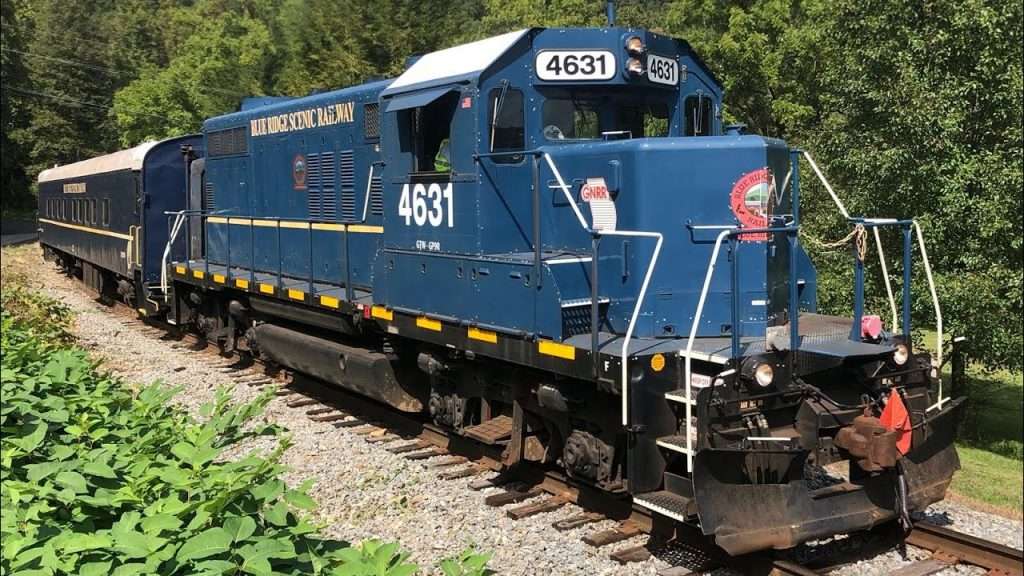 The Downeast Scenic Railroad
The Downeast Gorgeous Railroad offers a special ten-mile train ride. It starts in Ellsworth and goes through an old-fashioned train that's been kept in great condition to give you a super vintage and scenic experience.
As you travel, you'll learn cool things about Maine's history and the area around it. And don't forget to look out the window because you'll see beautiful wetlands and marshy swamps in Maine during this scenic ride. It's a great way to enjoy nature and history all in one trip!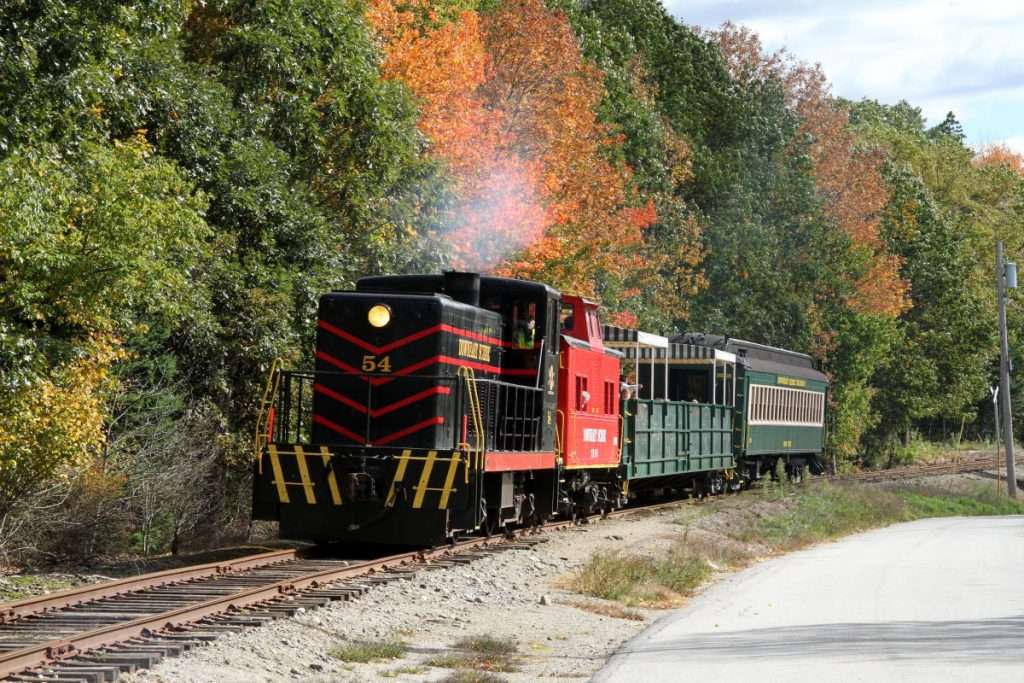 Adventures By Disney
Hop aboard the Wonderful Train Ride, and get ready for a Disney tour that's not just fun but also teaches you about history. This journey takes you to some famous places like Colonial Williamsburg, Mount Vernon, and the National Mall.
Your adventure starts in Philadelphia, where you'll see awesome historical spots like the Liberty Bell Center, Independence Hall, and Congress Hall. There's also a cool Museum of the American Revolution there.
Then, the train makes a stop in Jamestown, Virginia, and Williamsburg. In these places, you can explore more neat landmarks, like Elfreth's Alley. It's like a history lesson wrapped up in a fun trip!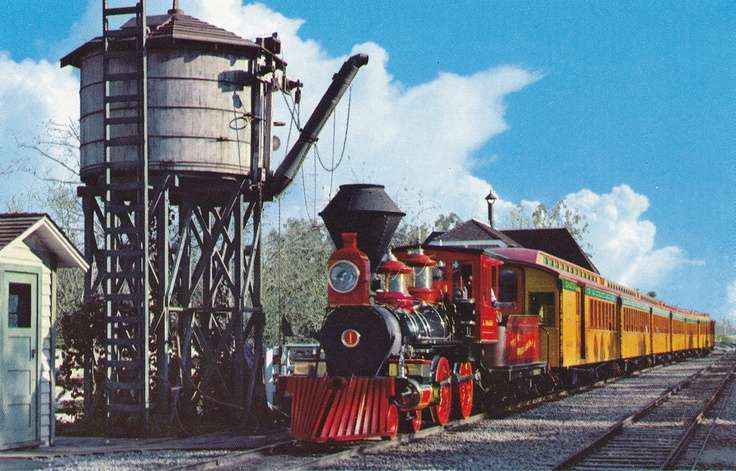 Great Smoky Mountains Railroad
One of the most romantic train rides in the East Coast takes place on the Great Smoky Mountains Railroad. It's a real treat, especially if you're in Western North Carolina. The train ride is called the 32-mile Tuckasegee River Excursion, and it's a beauty.
As you travel, the train passes through the charming old town of Dillsboro. You can't help but admire the town's pretty buildings and the colorful leaves on the trees. Your journey ends at the Bryson City station, but that's not the end of the fun.
Once you step off the train, there's still plenty to do. If you're an outdoor enthusiast, you might want to try zip-lining. It's an exciting adventure that takes you over the lowlands and high above Fontana Lake. If you prefer a more relaxed time, you can stay at Stone Brook Lodge. It's a great place to explore the area, savor some delicious local food, or take a leisurely walk along the nearby rail trail.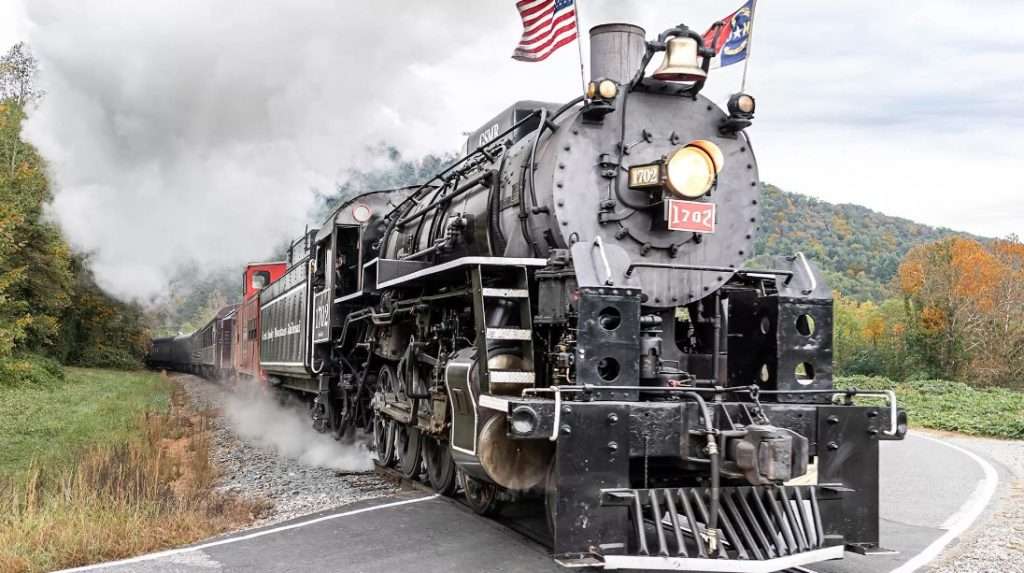 Marvel at the Wonders of Nature & Difference Sceneries with the Best East Coast Train Trips
Embark on an unforgettable journey across the East Coast with these incredible train adventures. From the mysteries of the Seminole Gulf Railway to the scenic beauty of the Great Smoky Mountains Railroad, there's a rail experience for everyone. Discover historic cities, picturesque landscapes, and the thrill of live performances on these unique train rides. Don't miss out on the opportunity to explore the East Coast in a whole new way. Plan your next adventure now and hop on board for memories that will last a lifetime!