Exploring the world by sailing is increasingly recognized as one of the most secure methods of travel, as per recent data. However, maintaining vigilance is essential to ensure a worry-free journey. That being said, the quality of your vessel plays a pivotal role in enhancing both your safety and the overall enjoyment of your global voyage. Therefore, you should only choose the best boats for traveling the world based on your budget and length of travel.
While some individuals may opt for the tranquility of sailing in calm bays, true adventurers refuse to forego new experiences and instead embrace the prospect of embarking on extended ocean cruises. If you've harbored ambitions of such an epic adventure for an extended period, it's imperative that your vessel is primed and prepared for the journey ahead. Without further ado, below is a guide on choosing the best boats for traveling the world.
If You Opt for a Used Boat..
When considering the purchase of a pre-owned boat, it becomes imperative to delve into the vessel's past usage. The rationale behind this lies in the necessity for boats destined for oceanic or seafaring endeavors to incorporate fixtures and components constructed from stainless steel. If the previous owner restricted their boat to freshwater excursions, the looming specter of saltwater can precipitate the wear and tear of these vital parts, leading to the inexorable onset of corrosion. Such a scenario could potentially result in substantial repair expenses a few years down the line.
What other insights can be gleaned from a boat's operational history? Well, seasoned adventurers understand that the open ocean can introduce them to a slew of unforeseen challenges. These might be triggered by volatile weather conditions, such as sudden squalls or tempestuous storms. Consequently, before committing to a purchase, the best boat for traveling the world should have withstood the relentless assault of waves and winds without succumbing to damage.
Determine the Right Size
Some people pick yachts that are too big, making them hard to handle with a small crew and costly to maintain. Even a small increase in size, like five to ten feet, means higher insurance, marina fees, and upkeep expenses. Think about control – gadgets like electric winches, sail spinners, and bow thrusters can help, but ask yourself: Can you and maybe just one other person handle this boat in the open sea?
However, don't go too small in pursuit of savings. Staying in a cramped space for a long time can lead to problems between crew members. More space keeps everyone happier, safer, and more comfortable. But there should still be room for spare parts, tools, sails, fuel, water, and supplies.
The boat's minimum size is determined by how it handles in open water and the level of comfort and safety it provides. Managing yachts over 50 feet isn't something one or two people can do alone – you need a whole crew.
Safety is the Ultimate Priority
If you're planning a long journey, think about comfort and safety ahead of time. A deck boat is a great choice. It has a spacious front area that makes it easy to maneuver in the water. Plus, the extra space allows you to bring more passengers who love sailing adventures.
No matter which boat you pick, keep in mind that when you're out on the ocean, you'll need to use your boating skills regularly. This will determine how enjoyable the trip is for you and your companions. By staying safe and practicing good seamanship, you can have an exciting vacation and explore the world of water on your own boat. It will surely create lasting memories for your group.
Best Boat Brands to Travel the World
Although these brands aren't budget-friendly, their value is off the charts. With that said, you can get the best boats to travel the world from them:
Contest boats offer luxurious cruises with comfort in mind: roomy cabins, spacious deck areas, and a protected cockpit. Russian yachtsman Alexander Ezhkov chose Contest boats for his round-the-world voyage. These boats are not cheap, but they hold their value even when resold.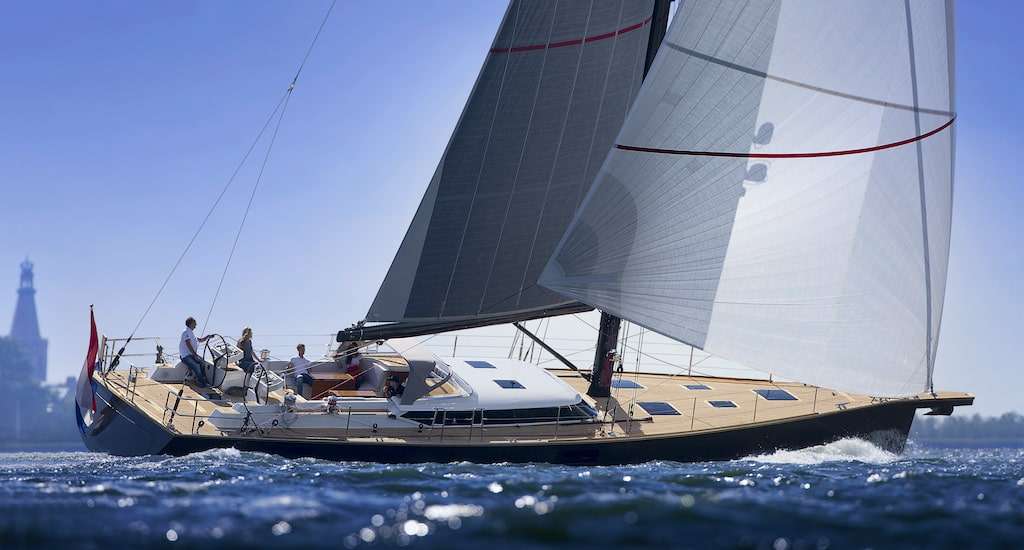 Garcia Yachts makes custom and semi-custom sailing yachts with advanced tech. Their boats are famous for sturdy aluminum hulls and excellent heat and sound insulation. Jimmy Cornell's latest boat, Garcia Yachts Exploration 45, is a perfect yacht.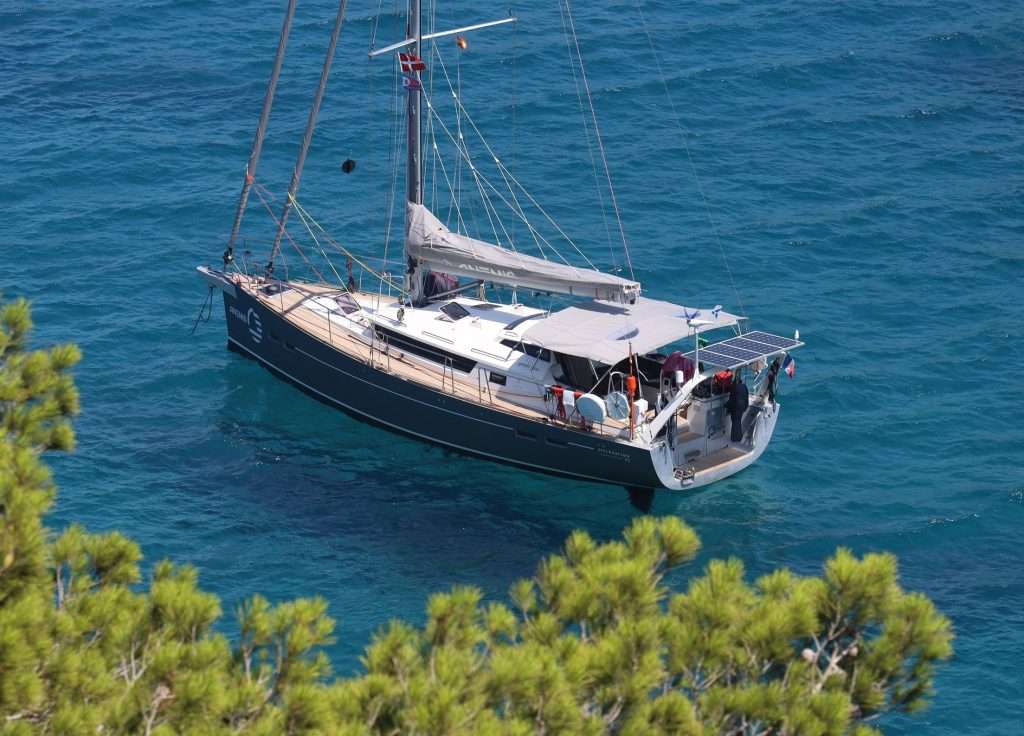 Hallberg-Rassy boats are great in the open sea, handling big waves like a strong train on tracks. Inside, they're like floating houses with practical interiors.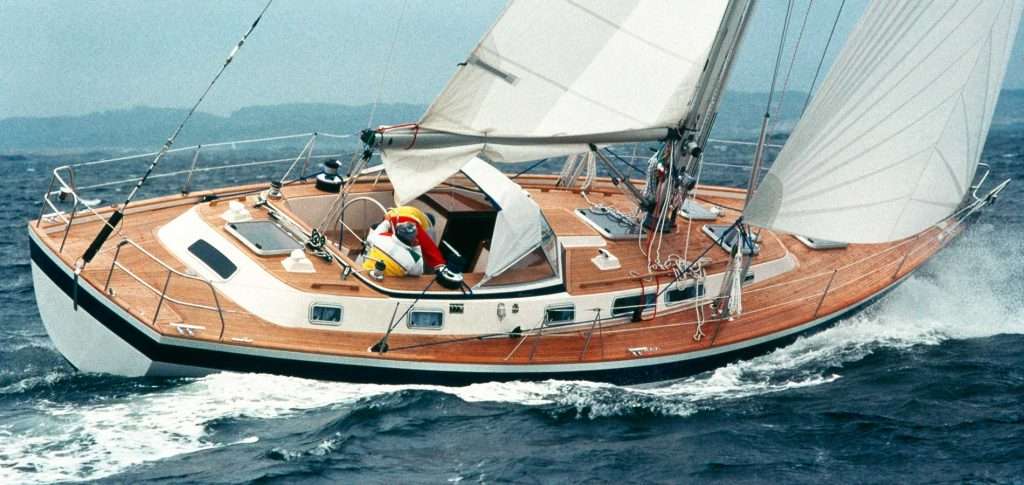 Nauticat, a reliable Finnish cruiser, can sail in almost any weather. The Klochkov family, known for their "Travely-family" project, sails around the world on a 12-meter Nauticat 40, facing the challenging Southern Ocean and passing Cape Horn, Good Hope, and Louin with their two children.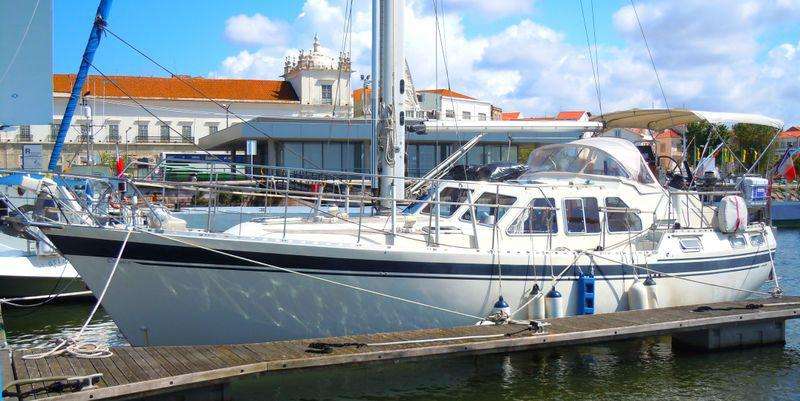 From Budgetary Manufacturers
Island Packet builds distinctive long-distance cruisers that have become iconic. These sturdy fiberglass boats prioritize safety and comfort over speed.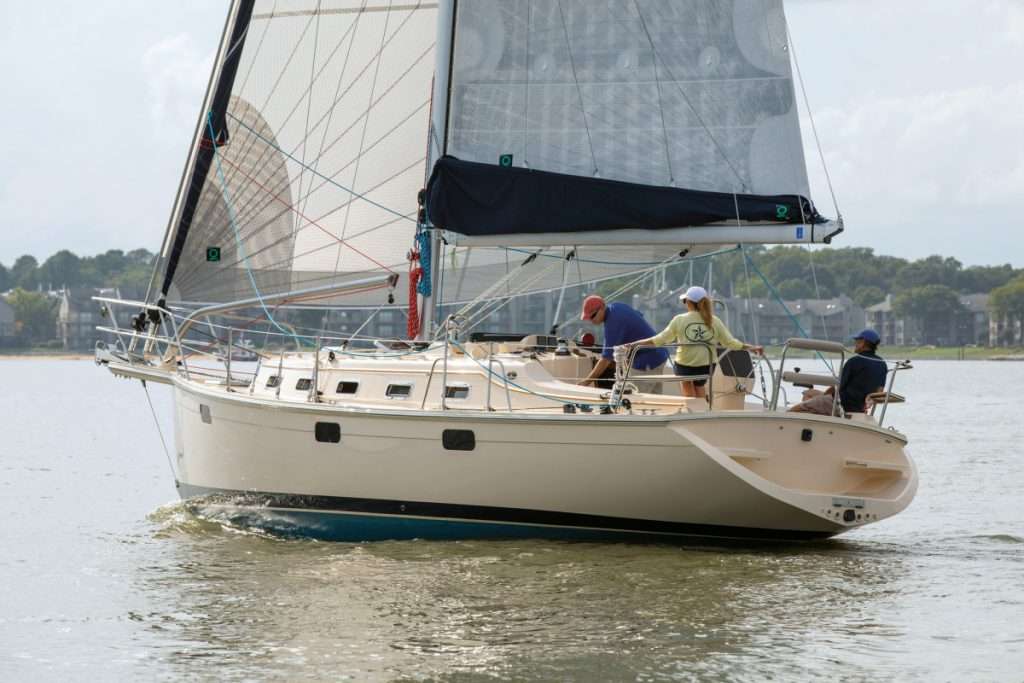 Cal yachts have been a favorite among racers for 60 years. They're easy to handle, fast, and comfortable, albeit somewhat minimalist inside. These boats can be upgraded for long-distance cruising. Liz Clarke has been traveling the world on her 1966 Cal-40 for 14 years.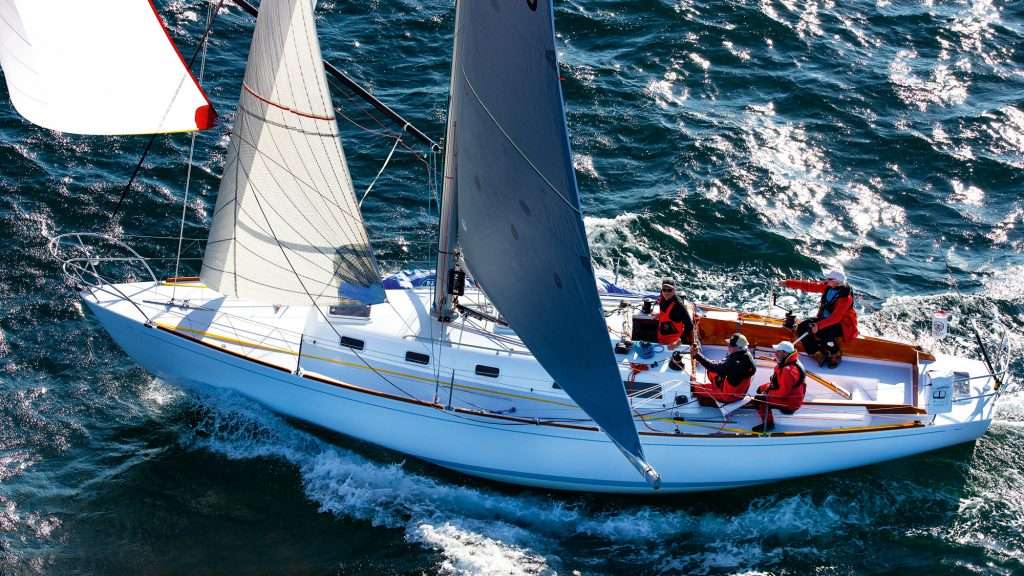 Caliber boats, made of fiberglass, are known for their confident performance at sea, quality construction, speed, and onboard comfort.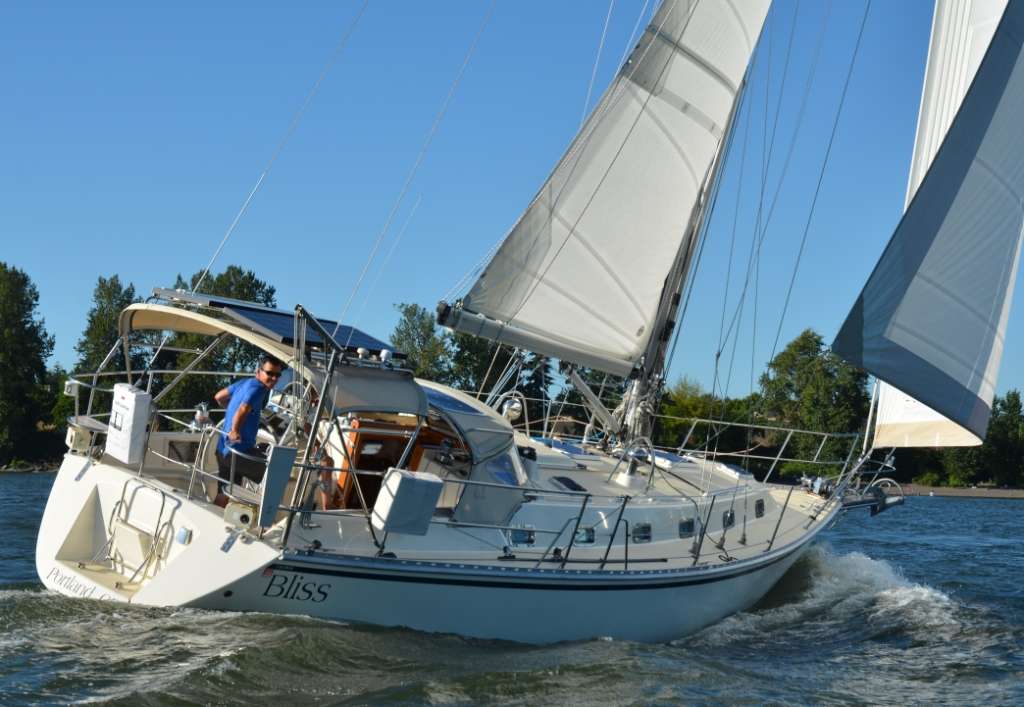 Tartan, an American shipyard with a 50-year history, constructs epoxy sandwich hulls using unique technology, incorporating Kevlar fibers and carbon reinforcement.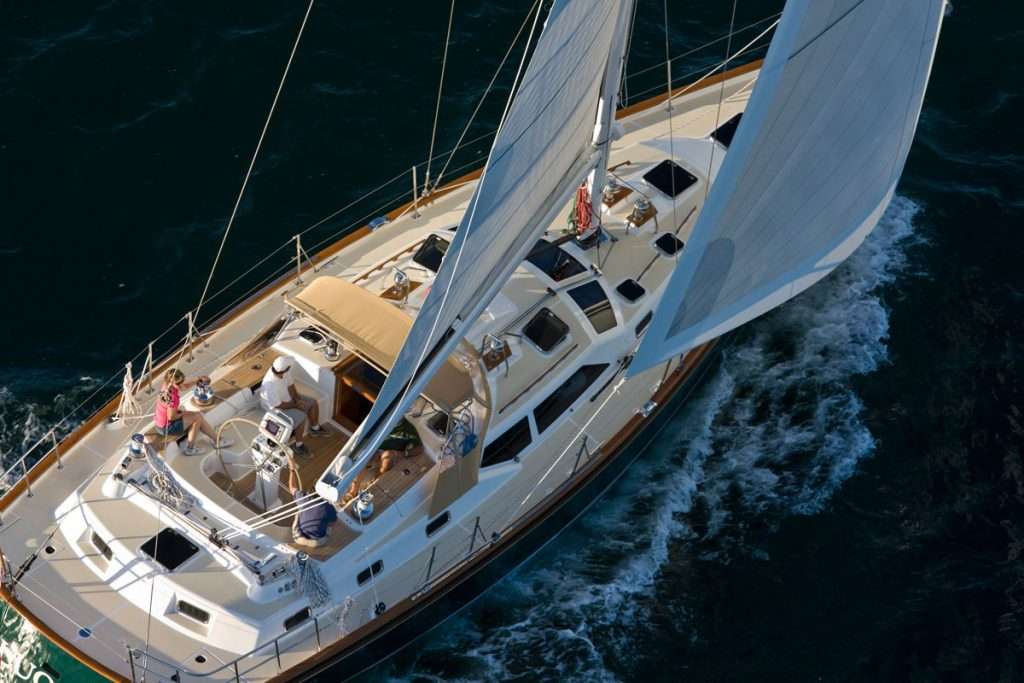 Hylas Contest makes yachts perfect for extended cruises with spacious aft cabins, a roomy central cockpit, and a teak interior. They're known for being maneuverable and user-friendly for small crews.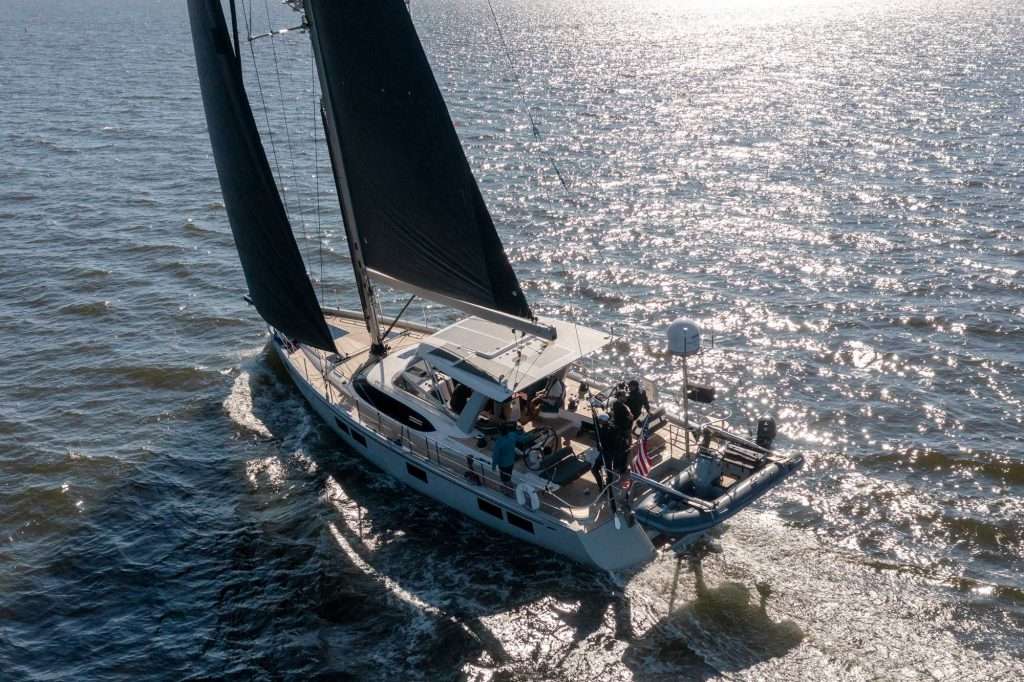 C&C boats, produced in the same facility and using similar techniques as Tartan yachts, have a sportier reputation. C&C hulls are renowned for their durability. Sergei Morozov completed a solo round-the-world voyage on an 11-meter C&C 35 in 1972, inspiring him to write the book "When the Horizon Shouts," filled with valuable tips and port entry plans.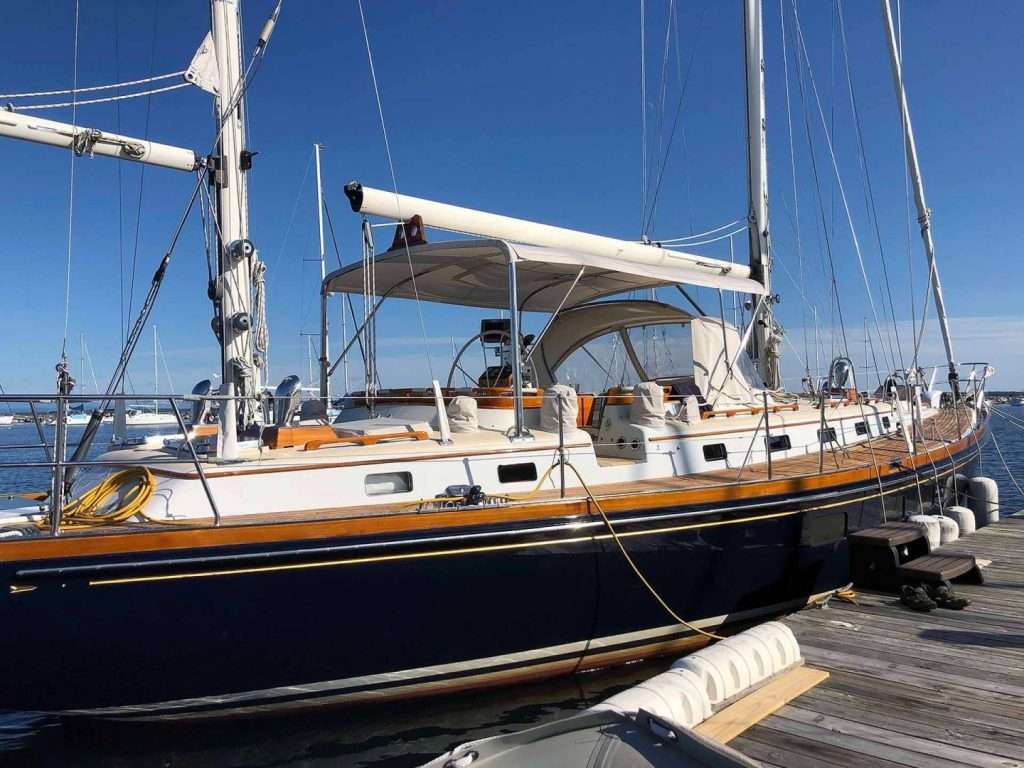 Invest in the Best Boats for Traveling the World
In your quest for the ultimate global sailing adventure, remember this: Safety and comfort are paramount. Selecting the right boat, one that suits your needs and skill level, is the key to ensuring an unforgettable journey. Whether you're considering a used boat, getting one from top-tier brands like Contest, or seeking budget-friendly options from Island Packet or C&C, make an informed choice based on your preferences and budget. Invest in a seaworthy vessel and embrace the vastness of the open sea. So, don't wait any longer; embark on the adventure of a lifetime and create lasting memories by selecting the best boats for traveling the world.