Since the pandemic began, more people got interested in sports collectibles, and this market has grown a lot. People who have a lot of money, like Jim Irsay, are now spending millions on collectibles. It's predicted that by 2032, the global market for sports memorabilia will be worth $227.2 billion, a big jump from $26.1 billion in 2021. The value of these collectibles keeps going up, and there are more types of things to collect now. With that said, let's take a look at some of the most expensive sports memorabilia, from famous baseball cards to unique game jerseys.
Some of the Most Memorable and Most Valuable Sports Memorabilia Ever Sold
Ranging from the jerseys worn by famous figures like Babe Ruth and Michael Jordan to valuable documents that hold records of sports history, get to know which is most expensive memorabilia ever sold;
1952 Topps Mickey Mantle #311 Card
When you talk about baseball cards, the name Mickey Mantle might not be the first thing you think of for legendary players, but it's a big deal. There's a special card called the 1952 Topps Mickey Mantle #311, and it's like a treasure. Someone bought one of these cards for $12.6 million from Heritage Auctions.
We don't know exactly how many of these #311 cards are still around, but since it's the most expensive sports collectible ever sold, you can bet that any of these cards found later will be worth a whole lot of money. It's probably the most expensive memorabilia ever sold in this list!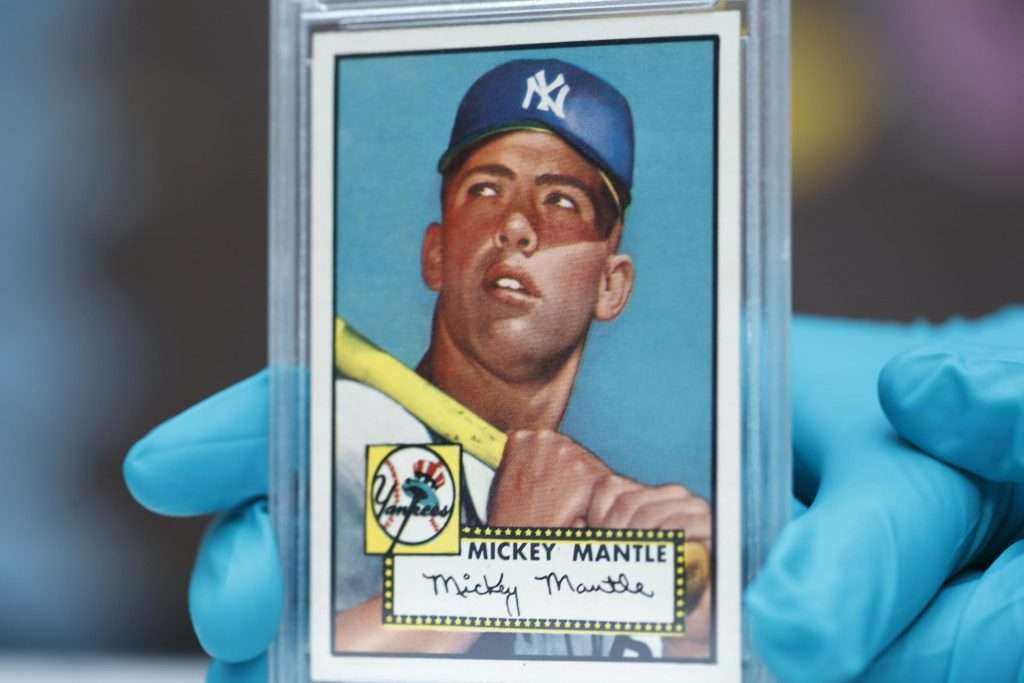 Babe Ruth 1928-30 Jersey
Regarded as not only one of the most expensive memorabilia to be sold but also the most well-known is Babe Ruth's Jersey. Why? He hit more home runs than anyone for about 40 years and made the New York Yankees the rulers of the game for a long time. That's why Babe Ruth's first baseball cards are worth a huge $2.5 million.
Other things that belonged to the Great Bambino are super valuable too. In 2019, the Ruth family and Hunt Auctions held a big sale where they sold things that had never been sold before from the baseball legend. Among the 400 things they sold was Babe Ruth's jersey that he wore from 1928 to 1930. Someone bought it for $5.64 million, which is over $1 million more than what his old record-setting jersey sold for.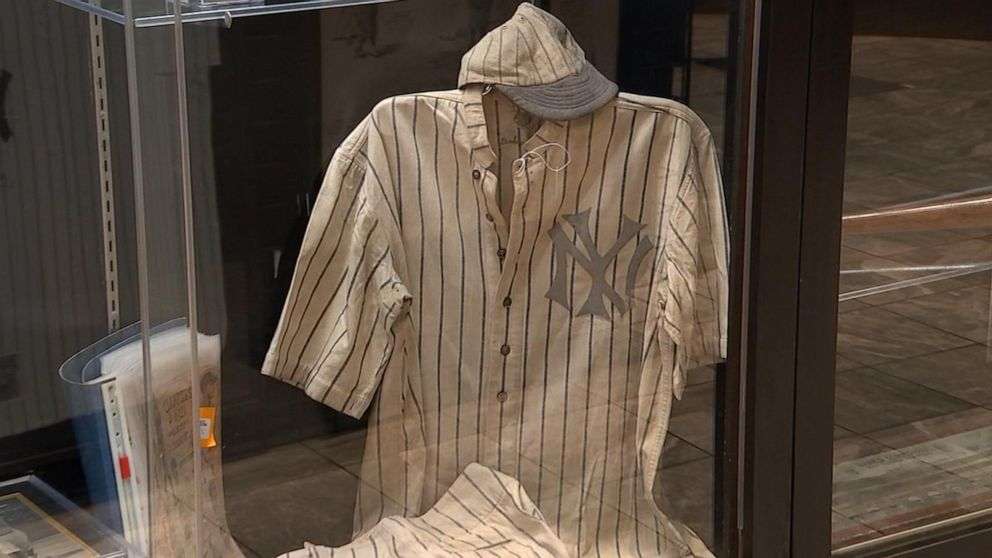 Michael Jordan's 1998 NBA Game 1 Jersey
Michael Jordan is one of the biggest names from the 80s and 90s in the world of sports. He's a basketball legend who made the Chicago Bulls very successful in the 1998 NBA finals. This season is often called 'The Last Dance' because it was when the Bulls were going to break up as a team. In the first game of the '98 NBA finals against the Utah Jazz, the Bulls unexpectedly lost.
But what's special is that the Bulls didn't end up remembered as the team that almost won six championships that year. That's because after losing Game 1, Jordan came back stronger and led the team to win the whole championship. This was one of the most important moments in his career. So, it's no surprise that the jersey he wore in that Game 1 became really valuable and sold for a huge $10.091 million in an auction by Sotheby's. This makes it the most expensive sports jersey ever sold.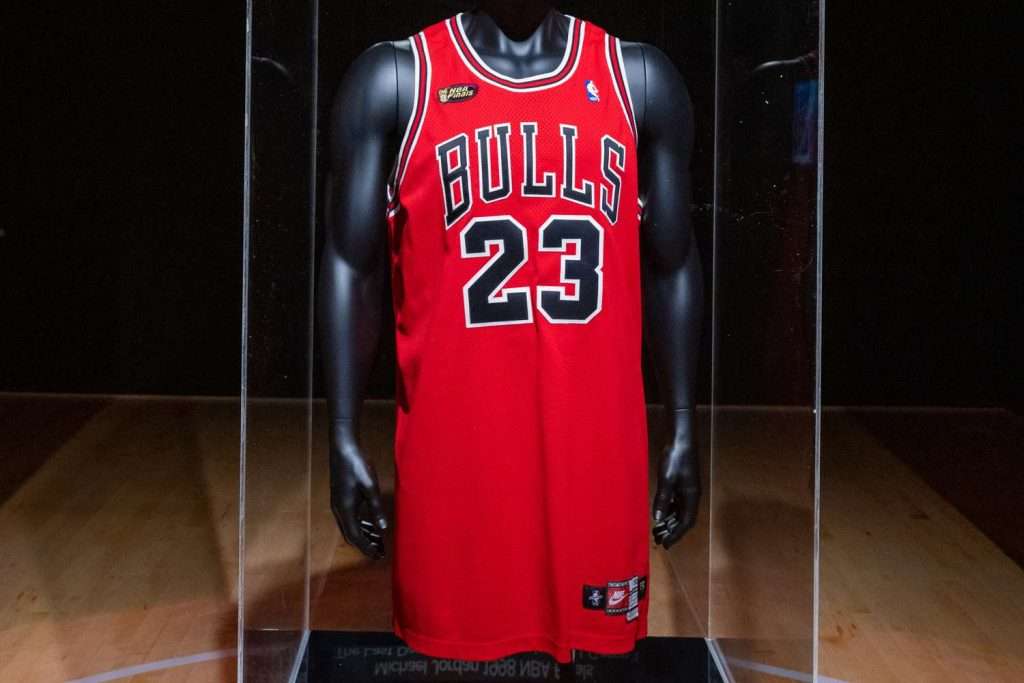 Muhammad Ali's Rumble in the Jungle Championship Belt
Muhammad Ali was called "the Greatest" because he earned it. He won a gold medal in the Olympics in 1960 and became the Heavyweight World Boxing Champion in 1964. With 56 wins, 37 knockouts, and just five losses, he's thought of as one of the best athletes of the 20th century. That's why the sale of his 1974 World Boxing Championship belt for over a million dollars makes sense – it matches his amazing legacy.
In July 2022, the belt was sold for a huge $6.18 million. This set a new record for the highest price ever paid for sports memorabilia in Heritage Auctions. That's a gigantic increase of 3,983% (when you consider inflation) from the $120,000 it was sold for in 2017. Ali won this belt and the title by defeating George Foreman in the famous 1974 "Rumble in the Jungle" match held in Kinshasa, which is now in the Democratic Republic of Congo. It's the most expensive piece of sports memorabilia with tons of history!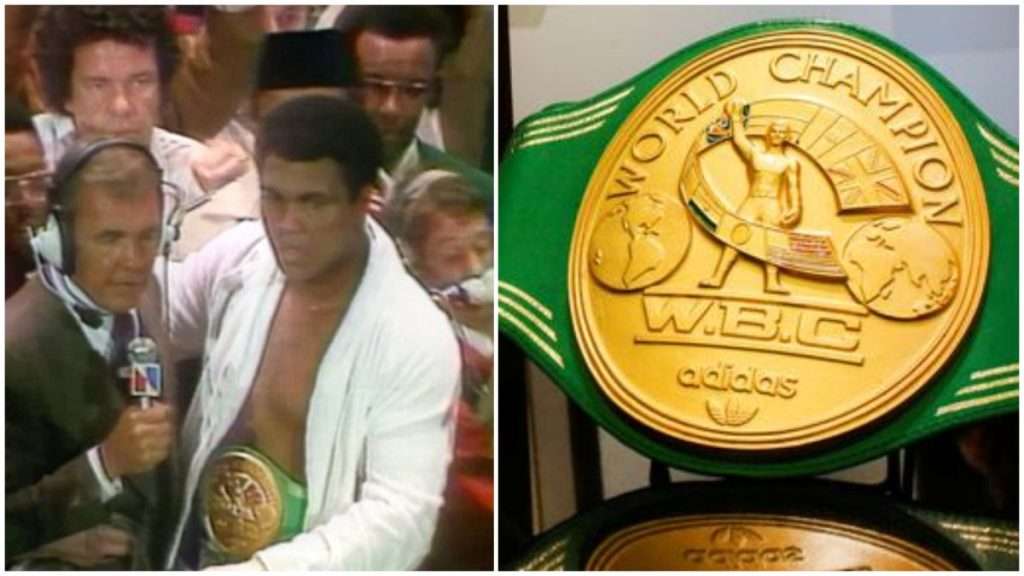 Pierre de Coubertin's Olympic Games Manifesto
While you might think about sports gear, jerseys, or cards at big auctions, a few pages with scribbles might not seem exciting. But Pierre de Coubertin's 1892 manuscript was really something special.
This scribbled document described Coubertin's idea for the modern Olympic games, which he shared in a passionate speech at the Sorbonne. Without his persuasive words, we wouldn't have the Olympics we enjoy every four years. In 2019, the original manuscript was sold by Sotheby's for an incredible $8,806,500.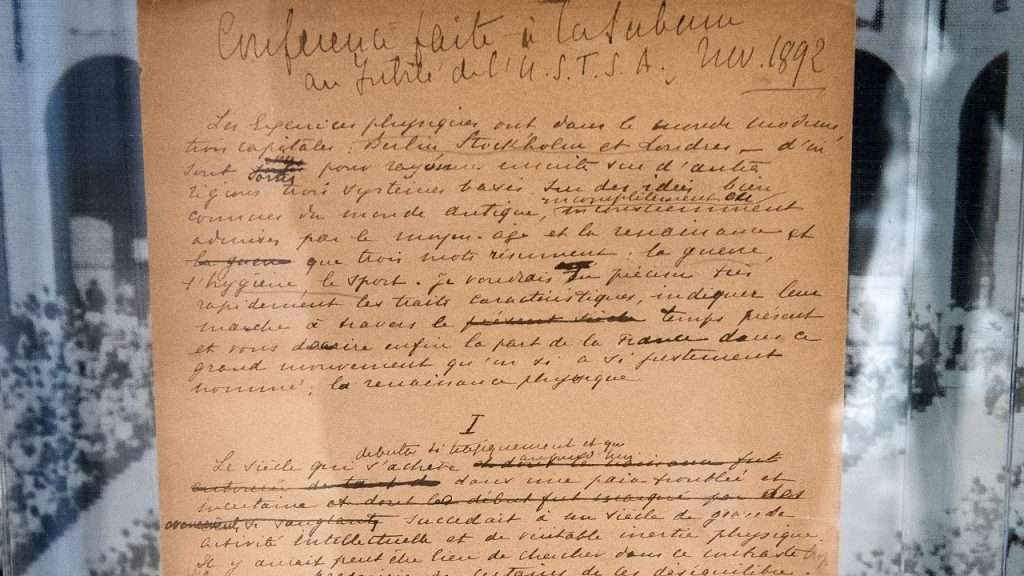 Diego Maradona Hand of God Jersey
In a crucial moment during the World Cup quarterfinals against England, Maradona surprised everyone. He jumped up to intercept a pass and scored the first goal of the tied game. While viewers and players saw Maradona's hand push the ball into the goal, the referees missed it. Therefore, giving Argentina the point. Maradona later described the goal as "a bit from Maradona's head, and a bit from the hand of God."
After the match, Maradona exchanged jerseys with Steve Hodge, a midfielder from the English team, as a friendly gesture. Hodge held onto the shirt Maradona wore for 36 years before selling it at Sotheby's auction. The jersey was bought for a remarkable $9.28 million.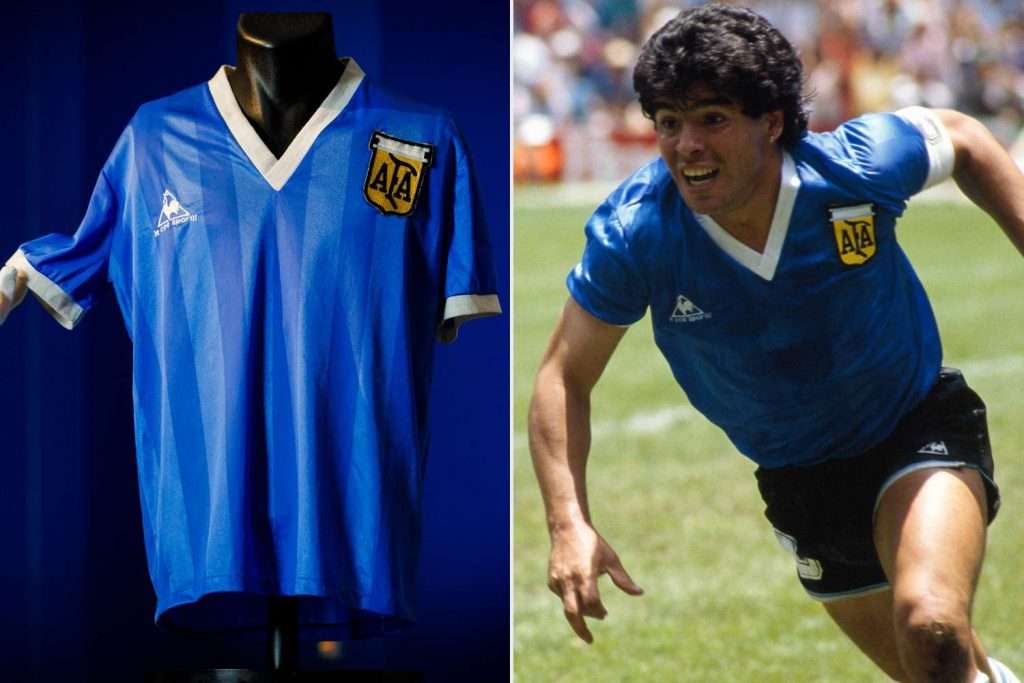 Discover Iconic Memories through Most Expensive Sports Memorabilia
Explore the fascinating world of sports history and collectibles, where seemingly ordinary items hold extraordinary stories. From Mickey Mantle's iconic baseball card to Babe Ruth's legendary jersey, these pieces encapsulate the spirit of sports greatness. Immerse yourself in the legacy of athletes who have shaped the course of history. Witness their legacy come to life through the most valuable memorabilia ever sold.
Don't miss the chance to uncover these unique treasures and be a part of the excitement that transcends time. Discover, appreciate, and celebrate the essence of sports with these remarkable artifacts . There's no doubt that these have left an indelible mark on the world.